August 4, 2008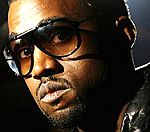 US rapper Kanye West has denied that he's to produce Britney Spears next studio album. In a message on his blog, entitled Clarity Post, West said: 'I have not signed up 2 do Britney Spears Music."
Read more >>

August 4, 2008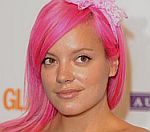 Lily Allen has reportedly used Facebook to confirm her split from Chemical Brothers star Ed Simons – less than a month after a status update on the social network revealed they were 'In a Relationship' again. The pair, who originally split at the beginning of 2008, reunited publicly at the Glastonbury Festival in June.
Read more >>

August 4, 2008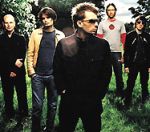 More people chose to download Radiohead's 'In Rainbows' from illegal peer-to-peer file-sharing websites than the band's own official source, a new study suggests. A report by P2P monitor Big Champagne and the UK's MCPS-PRS royalty collector said 2.3million people downloaded the album from BitTorrents.
Read more >>

August 4, 2008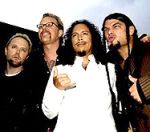 Metallica's eagerly awaited new studio album will be released worldwide on September 12th. The album, the follow-up to 2003's 'St Anger', will be preceded by the single 'The Day That Never Comes', which the band have shot a video for alongside The Celebration director Thomas Vinterberg.
Read more >>

August 4, 2008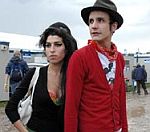 Amy Winehouse is looking for a property in Bury St Edmunds so she can be nearer her jailed husband, Blake Fielder-Civil. Winehouse's husband is to be transferred from Pentonville prison because of fears over his safety, according to reports.
Read more >>

August 4, 2008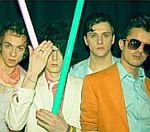 First night headliners Mystery Jets were forced to cancel their appearance at Hertforshire's intimate Standon Calling festival yesterday. "Singer Blaine Harrison is currently receiving hospital treatment on his feet for ailments related to Spina Bifida," an official notice informed fans entering the site. "He's on the mend and will be back on the road again soon."
Read more >>

August 4, 2008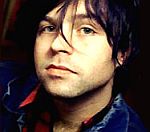 Ryan Adams has responded to the claims that he took money from Courtney Love and from her daughter Frances Bean's trust fund to record his album 'Rock And Roll". Adding a section on his official website entitled 'Impersonal Swordfish', the singer links to a statement that seems to be about the situation.
Read more >>

August 4, 2008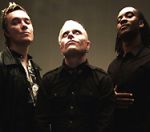 The Prodigy and the Zutons will headline the 2008 edition of the Jersey Live Festival later this month. Black Kids, We Are Scientists, Foals and The Music are also scheduled to appear at the festival, which takes place on the Channel Island from August 29th-30th.
Read more >>

August 4, 2008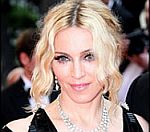 Madonna presented her film documentary about orphans in Malawi to movie fans at the Traverse City Film Festival over the weekend. The pop star was joined by director Michael Moore at the festival, which takes place in Northern Michigan.
Read more >>

August 4, 2008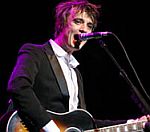 Babyshambles frontman Pete Doherty was rescued from a sinking rowing boat in Scotland last weekend, its been claimed. Doherty was rowing with friends on Loch Lomond shortly after performing at the Live festival when their boat sprung a leak.
Read more >>

August 4, 2008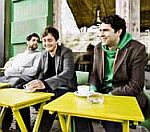 Keane are giving fans the chance to download a song from their new album exclusively today (August 4th). 'Spiralling' will be available for one week only on the bands website from 11am this morning.
Read more >>

August 4, 2008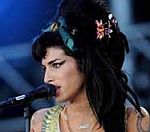 Amy Winehouse will sing about cooking and her childhood on her as-yet-untitled third album, it's been claimed. According to a report in today's Mirror newspaper, who claim to have seen lyrics to one of the songs, Winehouse is keen to expand on the broadly autobiographical lyrics of her second record, 'Back To Black'.
Read more >>

August 4, 2008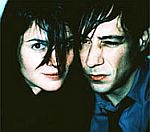 The Kills have just announced several dates over the course of November at the end of this year. After returning from a tour of France, the duo will showcase the best of their material from latest, critically acclaimed record 'Midnight Boom'.
Read more >>

August 4, 2008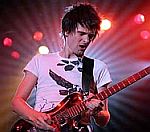 A track has surfaced online featuring a dubious-sounding collaboration between The Streets and Muse. 'Who Knows Who' is thought to appear on The Streets forthcoming album 'Everything Is Borrowed', due for the fall of this year. It's a predictably audacious affair, and doesn't feature any high-pitched vocals courtesy of Matt Bellamy.
Read more >>

August 4, 2008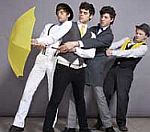 Noah and the Whale have just announced a huge, 21-date October/November UK tour. Latest single featuring Laura Marling, 'Five Years Time', is flying high at number 10 in the UK charts.
Read more >>

August 4, 2008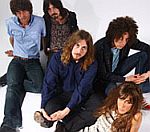 The Zutons have announced details of a gigantic UK tour. Checking in at sizeable venues such as London's Hammersmith Apollo and Newcastle's Carling Academy, the tour commences on November 10th and finishes on December 19th in a homecoming gig at Liverpool's Echo Arena.
Read more >>

August 4, 2008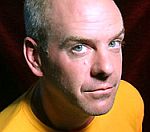 Mercury Music Prize nominee Burial's real identity is rumoured to be that of Norman Cook. In an investigation by the Sun newspaper, the dubstep-pioneer's true identity is being attempted to be unmasked prior to the Mercury Prize ceremony in September.
Read more >>

August 4, 2008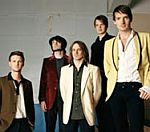 The line-up for London's Olympic Party has been announced – featuring the likes of Will Young and The Feeling. The gig celebrates the official handing over of Olympics duty from Beijing to London and the concert co-incides with Beijing's closing ceremony on August 24th.
Read more >>

August 4, 2008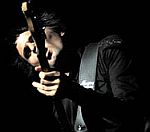 Muse have cleared up a heated debate, denying that a track that surfaced last night, which features a collaboration with the Streets, had any serious purpose.
Read more >>

August 4, 2008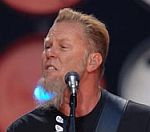 Metallica have denied that 'The Day That Never Comes', the first song from their new album, is an attempt to send a political statement about America's ongoing involvement with the war in Iraq. The video for the song, which is due to be released in early September, depicts a solider aiding a wounded solider.
Read more >>