August 21, 2008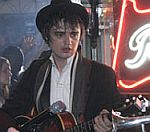 Babyshambles frontman Pete Doherty played an impromptu show in London last night, hours after his band were banned from a music festival. Doherty's performance at Jazz After Dark was the latest in a string of appearances the singer has made at the venue in Soho.
Read more >>

August 21, 2008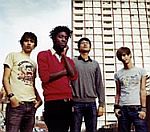 Bloc Party frontman Kele Okereke has revealed that the group didn't want to copy Radiohead and give their new album away for free. 'Intimacy', the band's third album, is released today as a digital download via the bands website.
Read more >>

August 21, 2008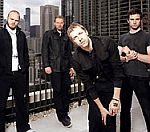 Coldplay could release a new album, which would be the follow-up to this year's 'Viva La Vida or Death And All His Friends', before the end of 2008. The band, who are currently touring in support of their latest record, are reported to be keen to deliver the final two albums on their existing contract with EMI.
Read more >>

August 21, 2008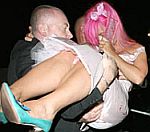 Lily Allen has spoken about her past relationship with drugs – and said she can't say that she'll never take them again. Speaking to a US magazine, the singer admitted that she isn't "a good person" when under the influence.
Read more >>

August 21, 2008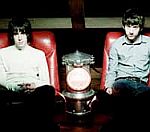 The Last Shadow Puppets, The Streets and Nitin Sawhney will headline this years BBC Electric Proms festival. Tony Christie and Wild Beasts will also play at the event, which will take place in Liverpool and London from October 22nd-26th.
Read more >>

August 21, 2008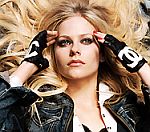 Avril Lavigne's forthcoming concert in Malaysia has been cancelled after an Islamic opposition party deemed her show "too sexy". The Pan-Malaysian Islamic Party said the gig, which was scheduled for August 29th, would promote the wrong values ahead of the country's independence day.
Read more >>

August 21, 2008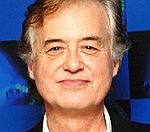 Led Zeppelin guitarist Jimmy Page will play the band's hit song 'Whole Lotta Love' alongside Leona Lewis this weekend. The pair will perform together at the closing ceremony of the 2008 Olympics Games in Beijing.
Read more >>

August 21, 2008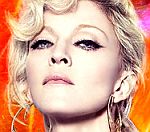 Madonna will be accompanied by a travelling crew of 250 people on her forthcoming world tour, which begins in Cardiff on Saturday (August 23rd). The singer's tour, which calls in London on September 11th, will feature four sections: 'Pimp', 'Old School', 'Gypsy' and 'Rave'.
Read more >>

August 21, 2008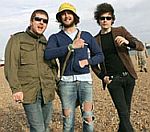 The Fratellis have launched a scathing attack on Razorlight frontman Johnny Borrell and The Kooks. Writing a column in today's Daily Star newspaper, the Scottish band revealed they couldn't contain themselves when hearing Razorlight's music.
Read more >>

August 21, 2008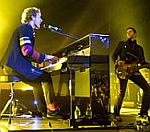 Record label EMI have rubbished reports which claimed Coldplay were keen to complete their contract with the major label. A report in this morning's Sun newspaper claimed the band could release a new album within the next year, which would be followed by a greatest hits record.
Read more >>

August 21, 2008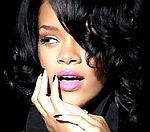 R&B star Rihanna has apparently fired her business manager, Patricia Williams, after discovering that she's lost almost all of her income. The singer and her management company, Rebel One, were reportedly told by Williams that Rihanna was only worth $20,000.
Read more >>

August 21, 2008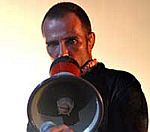 Stone Temple Pilots, complete with frontman Scott Weiland, continued their reunion tour last night with a raucous show in Hollywood. The band's performance at the Seminole Hard Rock Hotel and Casino was packed with hits, including the classic 'Vaseline'.
Read more >>

August 21, 2008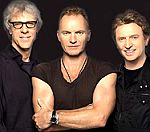 Songs by The Police and U2 contain some of the most misunderstood lyrics of all time, according to a new survey. The Police topped the poll with a line from 'When The World Is Running Down' - "you make the best of what's still around" – which is often misheard as "you make the best homemade stew around".
Read more >>

August 21, 2008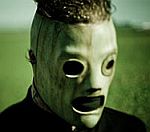 A schoolboy in Krudersdorp, South Africa stabbed a fellow student to death and two gardeners on Monday morning (August 19) with a sword apparently high on drugs according to News 24.
Read more >>