May 6, 2008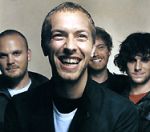 2 million people downloaded Coldplay's new single 'Violet Hill' while it was available as a free download, it's been revealed. The song, which is the first off the band's new album 'Viva La Vida', was uploaded onto the band's website last Tuesday (April 29th).
Read more >>

May 6, 2008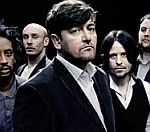 Elbow frontman Guy Garvey has described James Blunt's number one song 'You're Beautiful' as the "devil's shit". Garvey said the song, which topped the charts in the UK and America in 2005, was "taking up space in my brain that better songs could be using instead."
Read more >>

May 6, 2008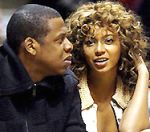 US rapper Jay-Z was joined by his wife, Beyonce Knowles, during a sold out show in New York last Friday (May 2nd). The concert at Madison Square Garden formed part of the rapper's co-headlining tour with R&B singer Mary J Blige.
Read more >>

May 6, 2008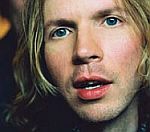 Beck is set to release a surprise new album within the next six weeks, according to reports. The singer, who will appear at the Wireless Festival in London this July, has apparently collaborated with Cat Power on the record.
Read more >>

May 6, 2008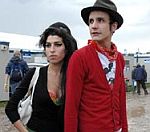 Following the news of Amy Winehouse's alleged affairs, her incarcerated husband Blake Fielder-Civil is said to be romancing an anonymous blonde and plans to run off with her, living off his wife's fortune. 25-year old Fielder-Civil has been receiving visits from the mystery woman at Pentonville prison and they two have been plotting a getaway together, reports the Sun.
Read more >>

May 6, 2008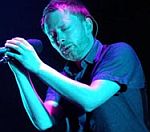 Radiohead used the opening show of their world tour last night (May 5th) to send an obvious message about China's political and humanitarian actions in Tibet. The stage for the band's show at the Cruzan Amphitheatre in Florida was decorated with two Tibetan flags.
Read more >>

May 6, 2008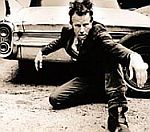 Tom Waits has announced details of a thirteen date US tour, which will begin in Phoenix on June 17th. Details about what Waits dubbed the Pehdtsckjmba tour, were unveiled during a fake press conference on the singer's website last weekend.
Read more >>

May 6, 2008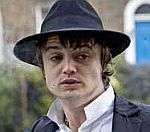 Babyshambles frontman Pete Doherty has been released from jail after serving just 29 days of a 14 week sentence. Doherty was imprisoned last month for breaking his probation order and using drugs.
Read more >>

May 6, 2008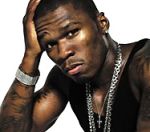 US rapper 50 Cent had his necklace stolen by a fan during a concert in Angola last week, it has emerged. The incident, which took place as the rapper was onstage, was captured on video by a fan.
Read more >>

May 6, 2008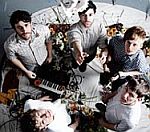 Foals have reacted angrily to the appointment of Conservative MP Boris Johnson as the new mayor of London. Writing on their Myspace during a flight back to London, keyboardist Edwin Congreave said they feared "flying into a city that isn't so much a newly fascist city-state than one big gilded joke of a newspaper column made rotten flesh [is another]."
Read more >>

May 6, 2008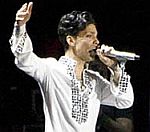 Prince is to release a multimedia book about his 21-night residency at the O2 Arena in London last year, according to publisher Atria. 21 Nights, which is scheduled for release in September, will feature the singer's poetry, as well as exclusive backstage shots captured by photographer Randee St. Nicholas.
Read more >>

May 6, 2008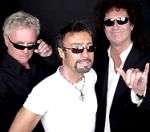 Amy Winehouse, Queen and Razorlight will all play at Nelson Mandela's 90th Birthday concert in London this summer. Leona Lewis, Annie Lennox and Dame Shirley Bassey will also play at the event – which will take place in Hyde Park on June 27th.
Read more >>

May 6, 2008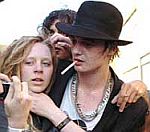 Babyshambles signer Pete Doherty has condemned the election of the BNP party's Richard Barnbrook to the London Assembly. Barnbrook, who is BNP leader on Barking and Dagenham Council, one of 25 seats on the Assembly at last week's local elections.
Read more >>

May 6, 2008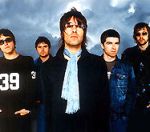 Three new Oasis songs have leaked onto the internet – months before their new album is due to be released. The three songs - 'Nothing On Me', 'I Wanna Live A Dream (In My Record Machine)' and 'Stop The Clocks' – have been circulating online throughout the day.
Read more >>