May 20, 2008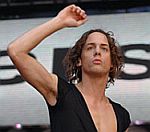 Razorlight frontman Johnny Borrell will play a one-off show at the Science Museum in London next month on behalf of Friends of the Earth. The gig, on June 3rd, will call on the Government to include emissions from aviation in the new climate change law.
Read more >>

May 20, 2008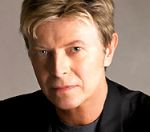 David Bowie has denied reports in the UK media linking his music to a forthcoming musical. A spokesperson for the singer's publisher said they have "never been requested to and we do not intend to" license songs for theatrical use.
Read more >>

May 20, 2008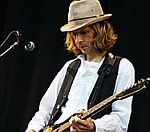 Beck has premiered new song, 'Chemtrails', which features the production of Danger Mouse, on his website. The song will appear on the signer's forthcoming album, which has also been produced by the Gnarls Barkley star.
Read more >>

May 20, 2008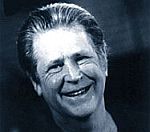 Brian Wilson is to return to the record label which started his career with the Beach Boys in order to release his new album. Wilson's new solo project, entitled 'The Lucky Old Sun', will be released on EMI in September.
Read more >>

May 20, 2008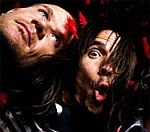 Red Hot Chili Peppers are currently "disbanded", according to frontman Anthony Kiedis. Speaking to Rolling Stone, the singer said that the band had decided to take a minimum of one year off after touring their last record, 'Stadium Arcadium'.
Read more >>

May 20, 2008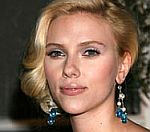 Hollywood actress Scarlett Johansson has revealed that she would like to perform at this summer's festivals. However, the actress, who released her debut album 'Anywhere I Lay My Head' yesterday (May 19th), said that the only thing she was concerned about was stage fright.
Read more >>

May 20, 2008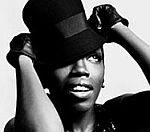 Estelle is to play a one off show at Sankey's in Manchester next month. The gig, on June 5th, will coincide with her involvement in a new campaign to find and develop the talent of young musicians.
Read more >>

May 20, 2008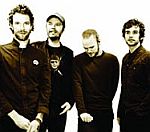 Coldplay have unveiled a politically motivated video for their new single 'Violet Hill'. The video, which is the second they have released for the song, shows edited clips major political figures, including George Bush and Tony Blair.
Read more >>

May 20, 2008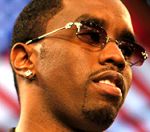 US rapper P Diddy has revealed that a recent Kanye West concert has given him a new enthusiasm for hop-hop music. In a message on video sharing website YouTube, P Diddy said that he had "nothing but high expectations" for West's Glow in the Dark tour but was still impressed.
Read more >>

May 20, 2008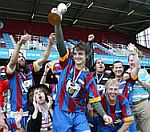 Pete Doherty was told to leave a football club on Sunday (May 18th) after he was found urinating in a trophy, according to reports. The singer, who was taking part in a celebrity football tournament, was apparently given special access to the chairman's boardroom at Millwall's New Den to escape media attention.
Read more >>

May 20, 2008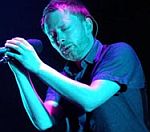 Radiohead frontman Thom Yorke has voiced fresh concerns about the state of the environment, as the Government prepares to introduce new climate change laws. Yorke said it was "fantastic news" that the Government was introducing a new bill but said plans to leave the UK's share of emissions from international flights and shipping out of a new draft was a "big problem".
Read more >>

May 20, 2008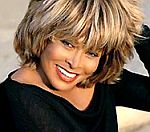 Singer Tina Turner, who supposedly announced her retirement from touring eight years ago, is to return to the stage in the UK. The singer will play four dates, two in London and a further two in Manchester, next March.
Read more >>