May 19, 2008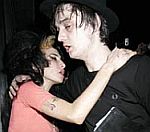 Amy Winehouse and Pete Doherty have uploaded a video of themselves playing with mice onto the video sharing website YouTube. In the film, entitled 'Winemouse', Doherty and Winehouse hold the rodents up to the camera while mimicking their voices.
Read more >>

May 19, 2008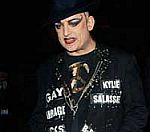 Boy George has been pictured selling t-shirts on a market stall in the east end of London. The former Culture Club star was spotted in Spitalfields Market yesterday (May 16th).
Read more >>

May 19, 2008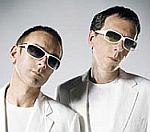 Underworld's 'Born Slippy' has been voted the best dance song of the last 25 years in a new survey. It beat Massive Attack's 'Unfinished Sympathy' and 'Music Sounds Better With You' by Stardust.
Read more >>

May 19, 2008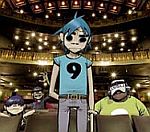 Gorillaz have been added to the line up for this years Creamfields Festival in Cheshire. The cartoon band will perform under the name Gorillaz Sound System.
Read more >>

May 19, 2008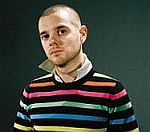 The Streets frontman Mike Skinner will walk to the South of France for his new music video. The idea for the video, which will accompany The Streets' new song 'The Escapist', has been inspired by the explorer and actor Michael Palin.
Read more >>

May 19, 2008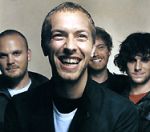 Coldplay frontman Chris Martin has described Kylie Minogue as being like "Girls Aloud rolled into one". Martin, who also called the pop star as "awesome", revealed that Minogue had written a song for the band's new album 'Viva La Vida' but it wasn't used.
Read more >>

May 19, 2008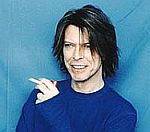 David Bowie has reportedly given the go-ahead to a musical that will borrow songs from his back-catalogue. Along with the director Peter Schaufuss, Bowie is to bring the sci-fi film The Man Who Fell To Earth to the stage.
Read more >>

May 19, 2008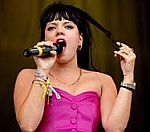 Lily Allen's follow up to her 2006 debut 'Alright Still' is almost complete. The singer, who is currently on holiday in Cannes for the annual Film Festival, said that she has "worked so hard" on the record.
Read more >>

May 19, 2008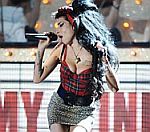 Amy Winehouse's mother, Janis, has predicted that her daughter will win her battle against drugs. In a candid newspaper interview, Mrs Winehouse, who blames her daughter's husband for bringing hard drugs into the singer's life, said she was "devastated" by pictures of her daughter apparently smoking crack cocaine.
Read more >>

May 19, 2008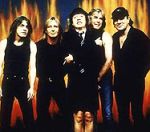 A small town in Scotland has been paying tribute to AC/DC singer Bon Scott with a special music festival dedicated to the performer. The third Bon Scott Weekend in Kirriemuir has seen local young bands perform some of AC/DC's biggest hits.
Read more >>

May 19, 2008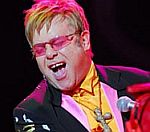 Sir Elton John will receive $5.2million for a one hour performance, according to reports. The singer is set to appear at a special private concert for a Russian businesswoman.
Read more >>

May 19, 2008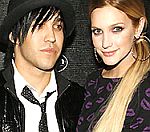 Ashlee Simpson and Fall Out Boy bassist Pete Wentz have married in a private ceremony in Los Angeles, according to reports in the US media. The couple exchanged vows in front of approximately 150 family members and friends at Simpson's parent's home in San Fernando Valley.
Read more >>

May 19, 2008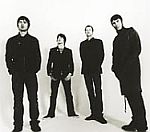 Oasis will release their as-yet-untitled new album this September, according to guitarist Noel Gallagher. Speaking to Russell Brand on BBC Radio 2 over the weekend, Gallagher refused to go against his manager and reveal the exact date of the release.
Read more >>

May 19, 2008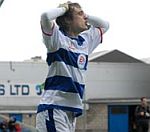 Team Babyshambles and Pete Doherty came up against the tabloid press yesterday (May 18th) during a soccer tournament in East London. The band, who were defending their crown at the tournament, were matched against Gordon Smart's Bizarre team in the second round.
Read more >>

May 19, 2008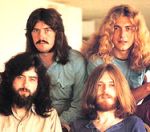 A gardener at this years Chelsea Flower Show has pinned his hopes of winning a prestigious gold medal on Led Zeppelin. Mark Gregory has been playing riffs from the band's classic hits in the build up to the festival – which opens in London tomorrow (May 20th).
Read more >>

May 19, 2008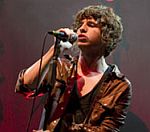 The Kooks frontman Luke Pritchard has revealed that the band are his revenge against a former music teacher. Pritchard, who said he was "motivated" by the rejection, said he had the perfect way to repay his former teacher.
Read more >>

May 19, 2008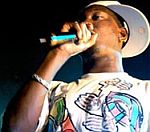 UK rapper Dizzee Rascal is to release a new song to help raise awareness of the problem of suicide amongst young men in the United Kingdom. 'Dean' is named after Dean Munroe, a friend of the rapper's from East London who took his own life in 2003.
Read more >>

May 19, 2008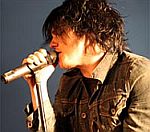 Members of My Chemical Romance, Fall Out Boy and Bloc Party are amongst a host of names in the running to be named the World's Sexiest Vegetarian. Kaiser Chiefs, The Futureheads and Razorlight also have members who are eligible for the title, which is co-ordinated by peta2, the youth arm of People for the Ethical Treatment of Animals.
Read more >>

May 19, 2008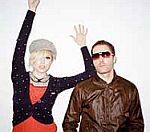 The Ting Tings have attacked a friend who has been selling rare copies of their number one single 'That's Not My Name' without their permission. Copies of the song, which was released as a limited edition last year, have been selling on auction site eBay for £60.
Read more >>

May 19, 2008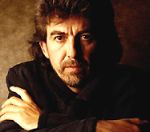 Olivia Harrison, the widow of former Beatle George Harrison, will honour her late husband this week with a garden at the Chelsea Flower show. Harrison, who died from lung cancer in 2001, was a regular attendee to the flower festival, which takes place annually in West London.
Read more >>

May 19, 2008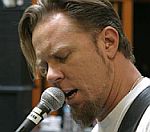 Metallica used their headlining appearance at the Weenie Roast festival in California yesterday (May 18th) to unveil details about their new album. Appearing at the event alongside the Offspring, the group waited until the end of their 15-song set to tell fans that their long-awaited new studio album would be out in September.
Read more >>

May 19, 2008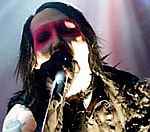 Stills and a poster from Marilyn Manson's directorial debut, Phantasmagoria: The Visions of Lewis Carroll, have surfaced online. Shooting on the film began in spring following the conclusion of Manson's tour.
Read more >>

May 19, 2008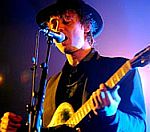 Pete Doherty returned to some of his finest songs with the Libertines during a solo show in Manchester over the weekend. Doherty's show at the Academy 1 in Manchester was his first solo date since his release from prison two weeks ago.
Read more >>

May 19, 2008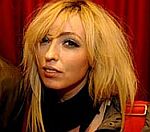 The Ting Tings have scored their first number one UK single with 'That's Not My Name'. The song, which was originally released last year, held off competition from Rihanna - whose single 'Take A Bow' entered at number two.
Read more >>