May 7, 2008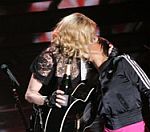 Madonna caused controversy during a gig in France last night (May 7th) when she kissed one of her female dancers. Performing a private concert in Paris, the singer declared that she "loves frenching French people" before she kissed the dancer.
Read more >>

May 7, 2008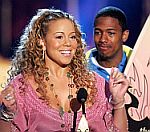 Mariah Carey has confirmed that she married actor Nick Cannon in a private ceremony in the Bahamas last Wednesday, a US magazine has claimed. People, who were one of the first publications to report on the supposed marriage, have today (May 7th) published a wedding photo of the couple.
Read more >>

May 7, 2008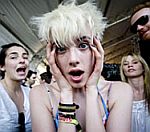 The video for Five O'Clock Heroes new single 'Who', which features the supermodel Agyness Deyn, has appeared online. Deyn recorded the song alongside the band in New York last March after hearing a demo whilst on a night out with Heroes frontman Antony Ellis.
Read more >>

May 7, 2008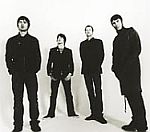 Three Oasis songs which leaked onto the internet yesterday are "old", a spokesperson for the band has said. 'Nothing On Me', 'I Wanna Live A Dream (In My Record Machine)' and 'Stop The Clocks' began circulating across the web yesterday morning.
Read more >>

May 7, 2008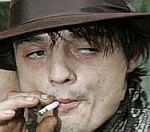 A new Babyshambles video, which shows frontman Pete Doherty being strangled and assaulted by his former girlfriend, has been posted online. The video for the song, which features the model Irina Lazareanu, appeared online following the singer's release from prison yesterday (May 6th).
Read more >>

May 7, 2008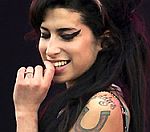 Amy Winehouse has been arrested in connection with drug offences, her spokesperson has said. The singer is currently being questioned at a police station in East London.
Read more >>

May 7, 2008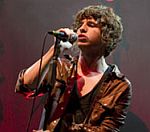 The Kooks frontman Luke Pritchard has said that he "really hates" The Fratellis new single, 'Mistress Mabel'. Although Pritchard said he thought the Fratellis were a good band he admitted to feeling "really miffed" by the band's new song.
Read more >>

May 7, 2008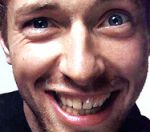 Coldplay frontman Chris Martin has revealed that the band tried to create a rainbow of colours on their new album. Speaking to the Sun, Martin said that each song on 'Viva La Vida' was "our attempt to do a different colour."
Read more >>

May 7, 2008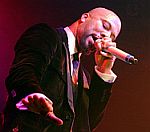 US rapper Common is to play a freedom figher named Barnes in the fourth instalment of Terminator, it's been revealed. The rapper's role in Terminator Salvation: The Future Begins, will see him battle to save the human race from a machine that seeks to destroy it.
Read more >>

May 7, 2008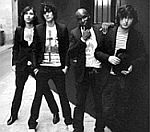 Dirty Pretty Things have revealed that their second album will be called 'Romance At Short Notice'. Released on June 30th, it had previously bee claimed that the album would be entitled 'This Is Where The Truth Begins'.
Read more >>

May 7, 2008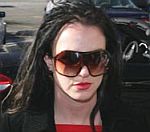 Britney Spears has been awarded more visitation rights to see her two children, the lawyer for her former husband Kevin Federline said yesterday (May 6th). Mark Vincent Kaplan told reporters following a hearing in Los Angeles that Spears had been rewarded for her "progress".
Read more >>

May 7, 2008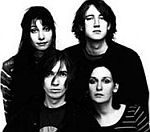 My Bloody Valentine have announced details of their first US tour in 16 years. The tour will kick off with two shows at New York's Roseland club on September 22nd and 23rd.
Read more >>

May 7, 2008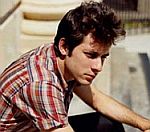 Mark Ronson has been unveiled as one of the support acts on US rapper Jay-Z's upcoming UK tour. The producer, who is currently working on the new Kaiser Chiefs album, will join the rapper at all his UK shows.
Read more >>

May 7, 2008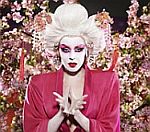 Kylie Minogue kicked of her 2008 world tour last night (May 6th) with a sold out show in Paris. Performing at the city's Bercy Stadium, Minogue played a 28-song set which was packed full of her hits.
Read more >>

May 7, 2008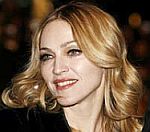 Madonna has said that she would never consider copying Radiohead by allowing fans to name what price they paid for one of her albums. The singer, whose latest album 'Hard Candy' is number 1 in the UK and US charts, said she wasn't sure whether she liked the "idea of saying pay whatever you want for it."
Read more >>

May 7, 2008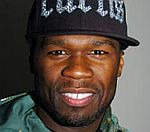 Police in Angola have arrested an individual who is alleged to have stolen a necklace from 50 Cent during a concert in the country. According to Angola Press, Bruno Carvalho was handed over to police after his parents identified him on a video of the incident.
Read more >>

May 7, 2008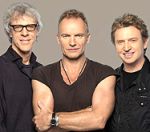 The Police have revealed that they will play their final ever concert in New York this summer. The show, which will take place at a venue and date still to be confirmed, will raise money for the production of arts programming for public television in the city.
Read more >>