March 9, 2010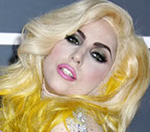 Lady Gaga is planning to stage a 3D concert "in the near future", her record label has confirmed. A spokesperson for Interscope told MTV the singer was also hoping to release 3D footage as a DVD.
Read more >>

March 9, 2010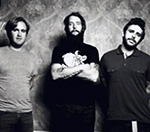 Band Of Horses have unveiled the artwork to their third studio album 'Infinite Arms'. The image of a swirling night sky is by the South Carolina band's long time collaborator Christopher Wilson who designed the entire album package.
Read more >>

March 9, 2010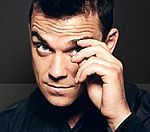 Robbie Williams has called marijuana a "lovely drug", but admitted it doesn't agree with him. The singer spoke about the substance when asked in a magazine interview about his tendency to binge-eat after taking the drug.
Read more >>

March 9, 2010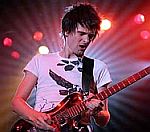 Muse will headline this summer's Coke Live Music festival in Poland, it's been announced. The two-day event takes place at the Polish Aviation Museum in Krakow from August 20-21.
Read more >>

March 9, 2010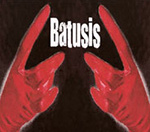 Punk rock supergroup Batusis have announced details of their debut EP and UK tour. Featuring Sylvain Sylvain from New York Dolls and Rocket From The Tombs and Dead Boys' Cheetah Chrome they will release their self-titled debut EP on collectable 7" inch multi-colored vinyl and digital download on Smog Veil records on May 4th.
Read more >>

March 9, 2010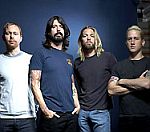 Foo Fighters frontman Dave Grohl has said he believes that the band's next studio album will be their "heaviest album yet". The group are currently demoing songs for the record, which will be produced by Butch Vig.
Read more >>

March 9, 2010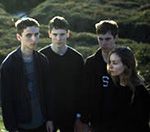 The first flurry of acts for 1234 Shoreditch Festival in London this July have been announced today. Names confirmed include These New Puritans, Egyptian Hip Hop, We Have Band, S.C.U.M, Autokratz and Todla T & MC Serocee.
Read more >>

March 9, 2010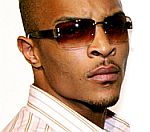 T.I. has announced his return to music following a one-year prison sentence. The rapper, who was jailed last year for a federal weapons offence, released his new single, 'I'm Back' yesterday (March 8).
Read more >>

March 9, 2010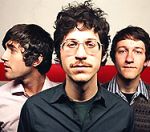 We Are Scientists and Sugababes have been added to the line up for the Camden Crawl festival in London next month. Lostprophets have also joined the bill for the event. All three acts will perform at The Roundhouse.
Read more >>

March 9, 2010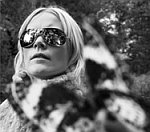 Fever Ray has announced details of a one-off London gig later this year. The concert, at Brixton Acdemy on September 8, comes ahead of the singer Karin Dreijer Andersson's appearance at Bestival on the Isle of Wight.
Read more >>

March 9, 2010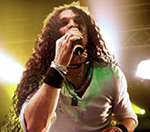 Dragonforce have parted ways with singer ZP Theart citing "insurmountable differences of musical opinion" as the reason behind the split.
Read more >>

March 9, 2010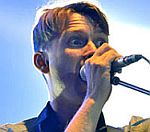 Franz Ferdinand frontman Alex Kapranos has denied reports that he plans to write a musical. The singer told Australian radio station Triple J recently that he had "an amazing idea" for a production, sparking speculation that he was set to write a script.
Read more >>

March 9, 2010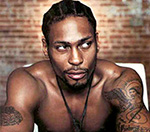 D'Angelo has pleaded not guilty for allegedly trying to pay an undercover police officer posing as a prostitute for sex. The US R&B singer has vowed to contest the charge following his arrest in New York City on Saturday (March 6).
Read more >>

March 9, 2010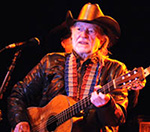 Country legend Willie Nelson has announced two UK shows for the summer. The 76-year-old star will play Manchester Apollo on Thursday June 10th and London Hammersmith Apollo the following day.
Read more >>

March 9, 2010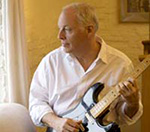 Pink Floyd have begun legal action against cash-strapped record label EMI over contractual issues. The band's lawyer Rupert Howe QC said they were concerned about the calculation of online royalty payments and marketing of their music.
Read more >>

March 9, 2010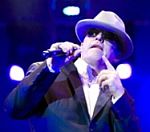 Madness, Jamie T and Paloma Faith have been added to the line-up for this summer's T In the Park festival in Scotland. Other new additions to the bill include Kassidy, Delphic, Frank Turner and The Sunshine Underground.
Read more >>

March 9, 2010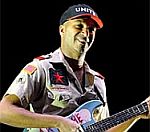 Rage Against The Machine guitarist Tom Morello has revealed that he is working on the score for upcoming movie, Iron Man 2. Morello confirmed his participation on Twitter, although it is unclear how involved the guitarist is with the project.
Read more >>

March 9, 2010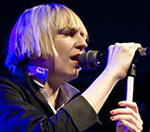 Sia has lined-up a sizable London date for this May as part of her 2010 European tour. The Australian singer – full name Sia Furler - will perform at The Roundhouse in Camden Town on May 27th following her European jaunt which takes in shows in Denmark, France, Belgium, Holland and Germany.
Read more >>

March 9, 2010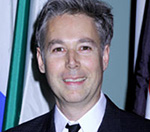 Beastie Boys are planning to release new album 'Hot Sauce Committee Part 1' in September. The first instalment of the two-part record was due to arrive last year, but was delayed after rapper Adam Yauch was diagnosed with cancer.
Read more >>

March 9, 2010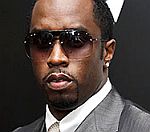 P Diddy has described Notorious BIG, who died thirteen years ago today (March 9), as the "greatest rapper of all time". P Diddy, who had a close relationship with the late hip-hop star, has declared today "Happy BIG Day".
Read more >>

March 9, 2010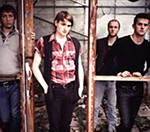 Wild Beasts and Eighties Matchbox B-Line Disaster have been added to the line-up for this year's Great Escape Festival in Brighton. Joining both acts at the event, which runs from May 13-15, are Band of Skulls, Gold Panda and Lonelady.
Read more >>