March 8, 2010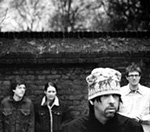 Mark Linkous, frontman of the US alt-rock band Sparklehorse, has committed suicide. The singer-songwriter, whose exact age was not known, died on Saturday (March 6).
Read more >>

March 8, 2010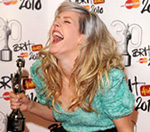 Ellie Goulding has replaced Lady Gaga at the top of the UK album charts with her debut release, 'Lights'. The 23-year-old singer, who was recently named Critics' Choice at the Brit Awards, thanked fans for their "incredible support and kindness".
Read more >>

March 8, 2010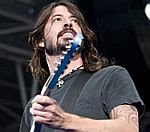 Foo Fighters frontman Dave Grohl has revealed that the band have begun work on their seventh studio album. Grohl said the band had recently started writing the follow-up to 2007's 'Echoes, Silence, Patience & Grace'.
Read more >>

March 8, 2010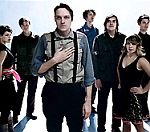 Arcade Fire will headline this year's Oxegen festival in Dublin, it's been announced. The group will top the bill on the opening night of the event, which runs from July 9-11 at Punchestown racecourse in Naas.
Read more >>

March 8, 2010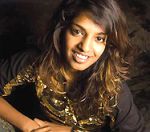 M.I.A., Ellie Goulding and Tinchy Stryder are all on the bill for this summer's Underage festival in London. The event, in Victoria Park on August 1, will also feature Chase & Status, Egyptian Hip Hop, Daisy Dares You and Lightspeed Champion.
Read more >>

March 8, 2010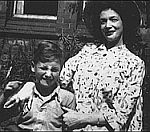 Nowhere Boy, the biopic which tells the story of the early years of John Lennon's life, is to be released on DVD on May 10. The movie, directed by Sam Taylor-Wood, centres around the events of Lennon's childhood growing up in 1950s Liverpool.
Read more >>

March 8, 2010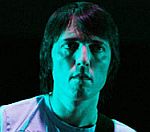 Radiohead bassist Colin Greenwood has paid tribute to Mark Linkous, who died on Saturday (March 6). The Sparklehorse frontman, who was thought to be in his forties, committed suicide, his family said.
Read more >>

March 8, 2010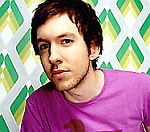 Calvin Harris, Plan B and The Futureheads are among the acts set to perform at this summer's Beach Break Live festival in Wales. Other acts on the bill for the event include Ellie Goulding, New Young Pony Club and Daisy Dares You.
Read more >>

March 8, 2010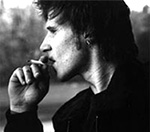 Mark Lanegan is set to return to the UK and Ireland on his first solo tour in five years, it's been announced. The former Queens of the Stone Age star will play ten-dates, starting in Bristol on April 23.
Read more >>

March 8, 2010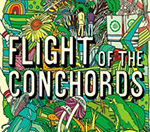 Flight Of The Conchords have added two extra dates to their tour of the UK and Ireland in May. The duo - Bret McKenzie and Jemaine Clement - will now play Manchester's Apollo on May 8, in addition to already sold-out dates on May 11 and 12.
Read more >>

March 8, 2010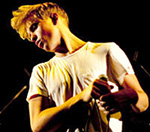 The Drums have announced a one-off London show for this June. The New York four-piece will play the relatively intimate Heaven on Tuesday June 8th with tickets going on sale on Friday (March 12).
Read more >>

March 8, 2010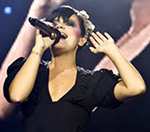 Lily Allen cried on stage at her London's O2 Arena gig last night when a fight allegedly broke out in the crowd (March 7th). The 24-year-old star exited the stage for two minutes after a punch-up erupted between two audience members and only returned when security had removed them.
Read more >>

March 8, 2010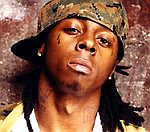 Lil' Wayne is due to appear in court in New York today (March 8) to be sentenced for gun possession. The rapper, real name Dwayne Carter, is expected to be handed a maximum one-year sentence as part of a plea deal.
Read more >>

March 8, 2010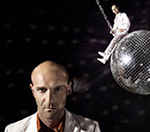 We've all seen sh*t music videos before - just check out Final Placement's 'Shine' - however French techno hero Vitalic has taken the art to new literal depths. The promotional video for the thumping 'Second Lives' follows the daily goings on inside a toilet cubicle filmed by a secret camera.
Read more >>

March 8, 2010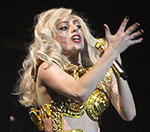 Lady Gaga is set to unveil the video for new single 'Telephone', which features Beyonce, on Thursday (March 11). The much-anticipated short will premiere at 11.30pm (US east coast time) on E! News.
Read more >>

March 8, 2010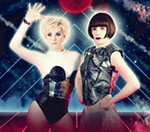 The Pipettes have announced details of a new UK tour, which gets under way in Manchester on April 18. The 13-date jaunt also includes dates in London (April 20), Portsmouth (25) and Birmingham (May 15).
Read more >>

March 8, 2010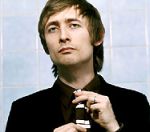 The Divine Comedy have announced details about their new album, 'Bang Goes The Knighthood'. The 12-track LP, which is released on May 31, was recorded in Dublin and London throughout 2009.
Read more >>

March 8, 2010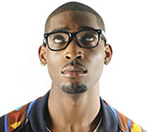 Fresh from hitting number one on the UK singles chart yesterday with 'Pass Out', Tinie Tempah has announced a London show for this weekend. The rapper will play a live set at the launch of Together at The Coronet this Friday (March 12th).
Read more >>

March 8, 2010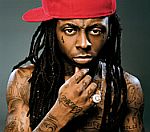 Lil' Wayne has unveiled the video for 'Drop The World', which features Eminem. Directed by Chris Robinson, the video shows both rappers engulfed in a street battle.
Read more >>