March 5, 2010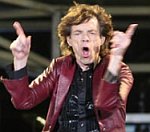 Rolling Stones star Mick Jagger had an affair with actress Angelina Jolie when he was still married to ex-wife Jerry Hall, it's been claimed. A new book, syndicated in today's Sun newspaper, claims the pair struck up a relationship after Jolie appeared in the band's video for 'Anybody Seen My Baby?' in 1997.
Read more >>

March 5, 2010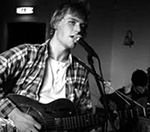 Johnny Flynn has announced details of a new UK tour, which gets under way in Birmingham on May 16. The eight-date jaunt also includes gigs in Leeds (My 17), Glasgow (20) and Bristol (23).
Read more >>

March 5, 2010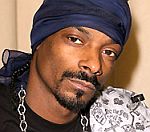 Snoop Dogg can now re-apply for a UK visa after two senior immigration judges ruled against an earlier decision to ban the rapper from entering the country. Snoop Dogg, real name Cordozar Calvin Broadus Jr, was denied a visa in 2007 over an incident at Heathrow airport in 2006.
Read more >>

March 5, 2010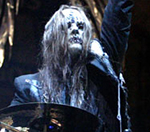 Slipknot drummer Joey Jordison is to tour with rock legend Rob Zombie throughout the spring and summer, Roadrunner Records have confirmed. The sticks man will join Zombie on the dual headlined Gruesome Twosome tour of North America with Alice Cooper which kicks off in Wyoming on May 5th and wraps up in Oklahoma City on August 14th.
Read more >>

March 5, 2010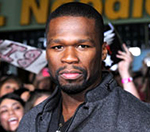 50 Cent has claimed reality star Peter Andre's single 'Mysterious Girl' is as popular as 'YMCA'. The rapper said he was keen to re-record the 1995 song because Andre had enjoyed so much success with it in the past.
Read more >>

March 5, 2010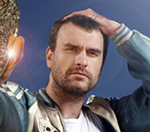 Reverend & The Makers mouthpiece Jon McClure has been cautioned by police after they found cannabis in his hotel room. The singer was staying at the Inverness Ramada hotel in Scotland and received a knock on his door at around 4am yesterday morning.
Read more >>

March 5, 2010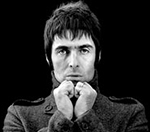 Former Oasis frontman Liam Gallagher has described current indie music as a "fucking disease". The singer singled out Bloc Party in his attack, which came in the new edition of Esquire magazine.
Read more >>

March 5, 2010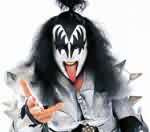 Gene Simmons has heaped praise on British music saying he loves Keane, Arctic Monkeys and Franz Ferdinand. The Demon is in the country following KISS' one-off, ultra-intimate Islington Academy gig on Tuesday and, despite praising the music scene, he admitted the only "interesting people" in British music are Liam and Noel Gallagher.
Read more >>

March 5, 2010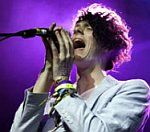 Mystery Jets, Ellie Goulding and Liars are among the acts set to perform at this year's Dot To Dot festival. The event, which takes place in three UK cities over three separate days in May, will also feature Twist Wheel and Los Campesinos.
Read more >>

March 5, 2010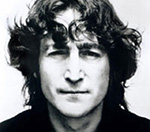 John Lennon's son Sean has defended the use of footage of his father in an advert for car company Citroen. The late Beatle's family, including his widow Yoko Ono, have come under fire over the advert, which also uses Lennon voice.
Read more >>

March 5, 2010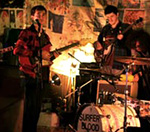 Surfer Blood have announced a new UK tour, which gets under way in Nottingham on May 3. The US band will play eight headlines shows, including gigs in Bristol (May 4) and Birmingham (7).
Read more >>

March 5, 2010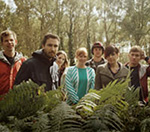 Los Campesinos! have announced details of two special gigs for this spring. The twee collective will take to Shepherds Bush Empire on May 20th followed by a show in their native Cardiff at the Solus on May 21st.
Read more >>

March 5, 2010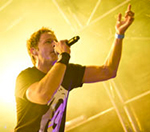 Pendulum are set to headline the opening night of this year's Rockness festival in Scotland. They will join previously announced headliners The Strokes and Fatboy Slim at the event, which runs from June 11-13 on the banks of Loch Ness.
Read more >>

March 5, 2010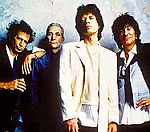 Rolling Stones guitarist Keith Richards has said he expects that the band will record new material before the end of 2010. The band's future has been uncertain since they completed their Bigger Bang world tour in 2007.
Read more >>

March 5, 2010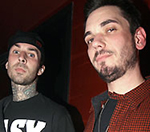 Blink-182 drummer Travis Barker has unveiled a new tattoo in honour of his close friend and TRV$DJAM bandmate DJ AM who died last year. Posting a picture of the tattoo on Twitter, Barker wrote: "finished my AM tattoo last night."
Read more >>

March 5, 2010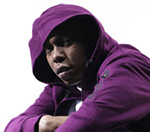 Dizzee Rascal is set to release his first autobiography in October, it's been announced. The 24-year-old rapper will co-write the book, provisionally titled The Dizzee Rascal Story, alongside music journalist Ben Thompson.
Read more >>

March 5, 2010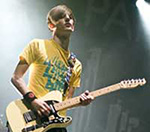 Pin Me Down, the side-project of Bloc Party guitarist Russell Lissack, have announced plans to release their debut album. The self-titled effort was recorded by Alex Elena and Daniel Lingren in London and New York throughout 2009.
Read more >>