November 4, 2009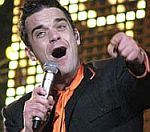 Robbie Williams is launching his new album 'Reality Killed The Video Star' on Spotify three days ahead of its release. Fans will be able to listen to the record in its entirety from Friday (November 6) on the music streaming service and advert free if you've already signed up to Spotify Premium.
Read more >>

November 4, 2009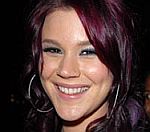 Joss Stone has started a beef with Lily Allen, claiming she can't sing. The 22-year-old soul singer made the comment when asked about her stance on illegal file-sharing – an issue Allen has publicly campaigned against in recent months.
Read more >>

November 4, 2009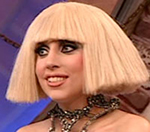 Lady GaGa says she takes influence from David Bowie when creating her many zany images. The pop star appeared on MTV's 'It's On With Alexa Chung' in New York yesterday where she paid homage to the original rock chameleon Bowie.
Read more >>

November 4, 2009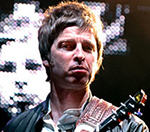 Noel Gallagher has revealed he's taking an extended hiatus instead of writing and recording a solo album. The former Oasis man said last month that he was looking forward to bringing out his own music, but admits he's too busy "bumming around" watching Coronation Street.
Read more >>

November 4, 2009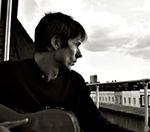 Brett Anderson has announced details of a brief UK tour for January and February 2010. The former Suede singer will play a trio of shows in London, Manchester and Glasgow in support of his third solo album, 'Slow Attack', released yesterday.
Read more >>

November 4, 2009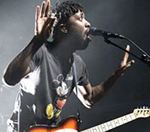 Bloc Party singer Kele Okereke is recording an album with Spank Rock producer Alex Epton, aka Armani XXXchange. Fellow producer Hudson Mohawke – Ross Birchard - broke the news on Sunday night in an interview with BBC 1Xtra DJ Benji B, adding that he's hoping to be involved with the Bloc Party man's project.
Read more >>

November 4, 2009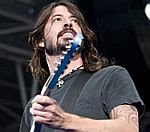 Foo Fighters lynchpin Dave Grohl has admitted the release of the band's 'Greatest Hits' album "seems premature." The 40-year-old rock icon dropped in to Chris Moyles' breakfast show this morning to discuss the best of record released this week.
Read more >>

November 4, 2009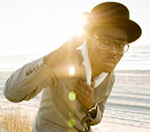 Mr Dev Hynes, Lightspeed Champion, has announced details of his second studio album. The fetchingly titled 'Life Is Sweet! Nice To Meet You' is released via Domino Records on February 1st 2010.
Read more >>

November 4, 2009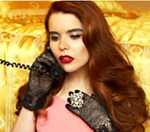 Paloma Faith has announced details of a huge UK and Ireland tour for 2010. The acclaimed soul singer plays 11 dates next March following the rip-roaring success of her album 'Do You Want The Truth Or Something Beautiful?' this year.
Read more >>

November 4, 2009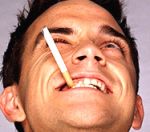 Robbie Williams has confirmed that plans are in place for him to reunite with Take That. The singer was asked if he would ever work with the group again during an appearance on Friday Night with Jonathan Ross.
Read more >>

November 4, 2009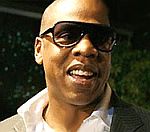 Jay-Z says he learnt how to become a great live performer by watching U2's Bono. The rap megastar, who plays a sold-out show at London's Alexandra Palace tonight, claims he was awful before he took inspiration from the U2 frontman.
Read more >>

November 4, 2009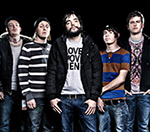 A Day To Remember have announced details of a six-date UK tour. The Florida punk-pop outfit come to these shores in March for shows in Newcastle, Glasgow, Manchester, London, Bristol and Birmingham.
Read more >>

November 4, 2009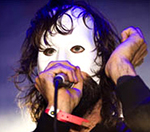 The line-up for the next leg of Annie Mac's Presents Tour has been announced. Taking place at KOKO, North London on November 14, Mac has drafted in Miike Snow, Kid Sister and Young Fathers to perform on the night.
Read more >>

November 4, 2009

Them Crooked Vultures are giving away a new song via the iTunes music store. The track, entitled 'Mind Eraser, No Chaser', is available to download now.
Read more >>

November 4, 2009

Four Tet has announced full details of his fifth studio album and a 2010 UK tour. Kieran Hebden's first full length in four years is titled 'There Is Love In You' and released through Domino Records on January 25.
Read more >>

November 4, 2009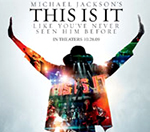 The soundtrack to Michael Jackson's This Is It movie has topped the US Billboard album chart. The album, which includes the late singer's biggest hits, sold 373,000 copies in its opening week.
Read more >>