June 2, 2008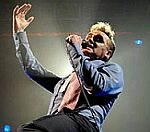 Morrissey has completed work on his ninth studio album 'Years of Refusal.' The follow-up to 2006's 'Ringleader of the Tormentors' will hit the shelves in the UK in September through Polydor Records. A deal for the US is yet to be decided.
Read more >>

June 2, 2008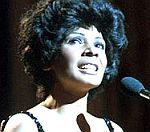 Dame Shirley Bassey has been discharged from hospital, just over a week after she was admitted suffering from abdominal pains. The singer's spokesperson Paul Carey said that she was "resting up and on the road to a full recovery".
Read more >>

June 2, 2008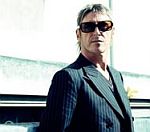 Paul Weller has criticised bands who give away their music as a free download. The former Jam frontman said that, if he could get away with it, he would "like to charge people double the price" for his records.
Read more >>

June 2, 2008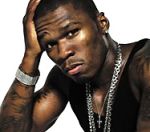 An arson squad has been called in to investigate a fire at a home owned by US rapper 50 Cent. The property, in the tree-lined neighborhood of Dix Hills, was savaged by fire in the early hours of Friday morning.
Read more >>

June 2, 2008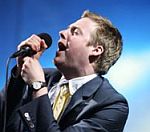 Kaiser Chiefs frontman Ricky Wilson has launched a stinging attack on Oasis – claiming that his band are their successors. In an interview with the Sun newspaper, Wilson said that Oasis had "disappeared up their own arse."
Read more >>

June 2, 2008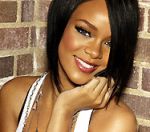 Rihanna says she would like to record a "feminist anthem" with fellow female stars Amy Winehouse and Duffy. The singer, who topped the charts last year with 'Umbrella', said she was a big fan of both British singers.
Read more >>

June 2, 2008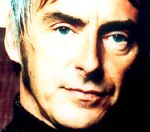 Paul Weller has compared From the Jam, which consists of original band members Bruce Foxton and Rick Buckler, to "cabaret". The former Jam frontman, who chose not to join Foxton and Buckler on a 25th anniversary tour last year, said he didn't think the reunion was representative of the group.
Read more >>

June 2, 2008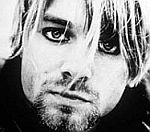 The ashes of former Nirvana frontman Kurt Cobain have been stolen from the home of his widow, Courtney Love, according to reports. The theft, from her home in Hollywood, has left Love feeling "suicidal", according to the News of the World.
Read more >>

June 2, 2008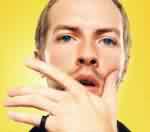 Coldplay frontman Chris Martin has defended his wish to keep details of his marriage to Hollywood actress Gwyneth Paltrow private. In an interview with the Observer, the singer said that his refusal to name check his wife in public was because "it's possible for two humans to be in a relationship without there needing to be some public reason for that relationship.
Read more >>

June 2, 2008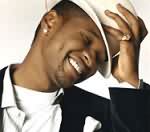 US R&B star Usher has topped the UK album charts with his new album 'Here I Stand'. Last week's number one The Ting Tings fell to number five with their debut album 'We Started Nothing', while Duffy's 'Rockferry' climbed back up the charts to number two.
Read more >>

June 2, 2008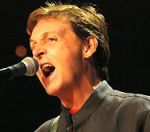 Sir Paul McCartney described Liverpool as the "centre of the universe" last night as he headlined a concert to mark the city's year as European Capital of Culture. The former Beatle performed to 36,000 people at Anfield Stadium – home to Liverpool football club.
Read more >>

June 2, 2008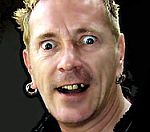 Sex Pistols star John Lydon has had the teeth that gave him his 'Rotten' nickname fixed. Lydon revealed that he had undergone dental surgery in Los Angeles to restore his teeth to their former glory.
Read more >>

June 2, 2008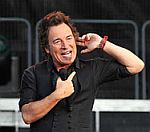 Bruce Springsteen treated his English fans to two unforgettable performances at the Emirates Stadium in London over the weekend. Springsteen, who was joined by the E Street band, became the first artist to perform at the venue – which is the home of Arsenal football club.
Read more >>

June 2, 2008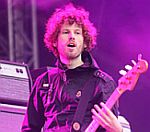 Former Beatles stars Sir Paul McCartney and Ringo Starr are the most influential people still alive, according to Kaiser Chiefs bassist Simon Rix. Rix said he couldn't think of anyone more influential because of the impact the two performers had had in the Beatles.
Read more >>

June 2, 2008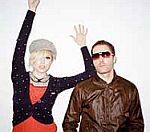 The Tings Tings have admitted that it took them time before they gelled together as a live band. The duo, who topped the UK album and singles charts last month, accepted that initial live shows were often hit or miss for the audience.
Read more >>

June 2, 2008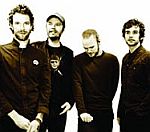 Coldplay performed material from their new album live for the first time last night (June 1st) at the MTV Movie Awards in Los Angeles. The ceremony, which took place despite a huge fire that had broken out at the nearby Universal Studios, also featured a performance from the Pussycat Dolls.
Read more >>

June 2, 2008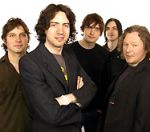 Snow Patrol have revealed that they have begun recording their new studio album in Ireland. In a message on the band's website, frontman Gary Lightbody said they were enjoying being back in the studio but had been suffering from a bat problem.
Read more >>

June 2, 2008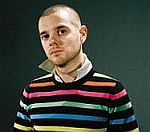 Mike Skinner says that the fifth album from the Streets will be the group's last. In a message on his Myspace, Skinner said that he was already thinking about the fifth album – despite work only just being completed on their fourth record.
Read more >>

June 2, 2008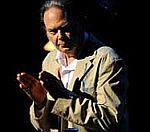 Neil Young has revealed that he's currently converting his 1959 Lincoln Continental to operate on an electric battery. The singer believes that the process, which has seen him team up with Jonathan Goodwin, a mechanic from Wichita, will force big companies to think seriously alternative fuels for motor cars.
Read more >>

June 2, 2008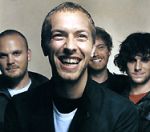 Coldplay's collaboration with Kylie Minogue was "too sexy" to put on the band's new album, according to frontman Chris Martin. Martin revealed that the label mates had worked on a song together last month but at the time didn't say why it hadn't been included on the new record.
Read more >>

June 2, 2008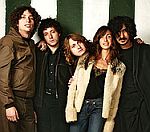 The Zutons have said that there is no chance that the band will ever come a song by Amy Winehouse. Winehouse famously covered the bands song 'Valerie' with Mark Ronson last year and the track has fast become a live favourite in her set.
Read more >>

June 2, 2008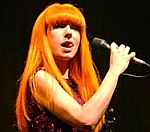 Tori Amos has ended her partnership with Epic Records in order to become an independent artist, her manager has said. John Witherspoon said that Amos wanted to follow the examples of other musicians and devise "new and exciting ways of getting her music to the masses without the boundaries and limitations of the major music companies."
Read more >>

June 2, 2008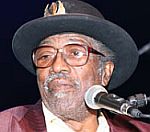 Legendary musician Bo Diddley has died at the aged of 79 at his home in Florida, a spokeswoman for the star has confirmed. Susan Clary said that the influential musician had been suffering from ill health for some time and that he was surrounded by family and loved ones.
Read more >>