June 16, 2008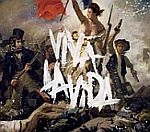 Coldplay have gone straight in at number on on the UK album charts – despite their new record only being released last Thursday (June 12th). 'Viva La Vida or Death and All His Friends' sold 302,000 copies in just three days, becoming one of the fastest selling albums of all time.
Read more >>

June 16, 2008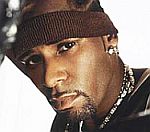 A jury in America has acquitted US R&B star R Kelly of all 14 charges of child pornography against him. The performer was found not guilty of filming himself having sex with an underage girl who prosecutors claimed was a young as 13.
Read more >>

June 16, 2008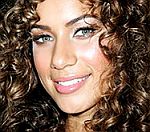 Former X-Factor winner Leona Lewis has praised Amy Winehouse, calling the singer "an amazing artist". In an interview with Parade, Lewis, who won the 2007 edition of X-Factor, praised Winehouse's talent but said she was worried about her public image.
Read more >>

June 16, 2008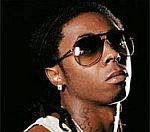 US rapper Lil' Wayne's new album 'Tha Charter III' is on course to sell a million copies in one week in America. By the close of sales on Friday (June 12th), the album had sold 630,000 copies.
Read more >>

June 16, 2008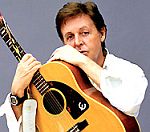 Sir Paul McCartney last night played to a record crowd of 350,000 people in the Ukrainian capital Kiev. The concert was the biggest the country had ever witnessed but was almost as wash out as thunder, lightening and heavy rain battered the crowd.
Read more >>

June 16, 2008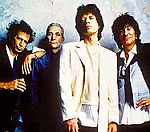 The Rolling Stones are in talks to sign a new ground breaking deal with the concert promoter Live Nation, it's been reported. The deal, which would see Live Nation market the bands £3million a year back-catalogue and future touring rights, would effectively end the Rolling Stones 31-year relationship with EMI Records.
Read more >>

June 16, 2008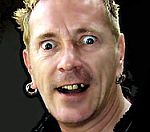 Sex Pistols frontman John Lydon has launched a vicious attack on Coldplay, comparing the group to "men in anoraks." In an interview with the Sun newspaper, Lydon said that he felt sorry for the "poor bastards" that have to watch the band.
Read more >>

June 16, 2008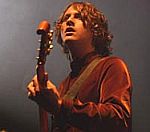 The Zutons frontman Dave McCabe says he is concerned that Amy Winehouse, who recently covered one of the band's songs, has "gone too far." McCabe questioned whether the singer, who is battling a well publicised problem with drugs, really wanted to receive treatment.
Read more >>

June 16, 2008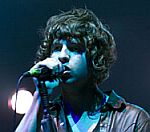 The Kooks frontman Luke Pritchard says he believes that the Arctic Monkeys career in America has flat-lined. In comparison, the singer said that The Kooks were "really going great" in the US thanks to some high profile radio play.
Read more >>

June 16, 2008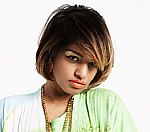 M.I.A shocked a festival crowd in America at the weekend when she announced that her performance would be her last ever. "This is my last show, and I'm glad I'm spending it with all my hippies," M.I.A told festivalgoers at the Bonnaroo Festival.
Read more >>

June 16, 2008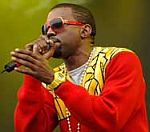 US rapper Kanye West was told that he sucked by a US festival crowd at the weekend after he appeared late for a scheduled performance. West was due to take to the stage at the Bonnaroo Festival at 2.45am on Sunday morning but eventually appeared over an hour and a half later.
Read more >>

June 16, 2008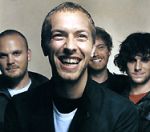 An American indie band have accused Coldplay of copying the melody from one of their songs and using it on the band's new album. Creaky Boards claim that 'Viva La Vida', the title track from Coldplay's number one album, takes its melody from a track that's ironically entitled 'The Songs I didn't Write'.
Read more >>

June 16, 2008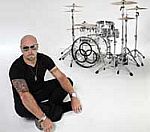 Led Zeppelin didn't talk to each other until ten minutes before they were due to go on stage at their reunion show last year, Jason Bonham has revealed. Bonham took over the drum seat once occupied by his late father, John Bonham, for the show at the O2 Arena in London.
Read more >>

June 16, 2008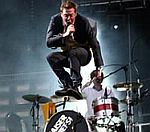 Kaiser Chiefs frontman Ricky Wilson has compared himself to Hugh Grant after he was asked to deliver the best man's speech at his friends wedding. Wilson said he found the experience more "nerve-wracking that playing in front of thousands of people."
Read more >>

June 16, 2008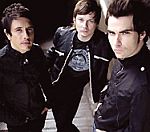 Stereophonics singer Kelly Jones and guitarist Richard Jones made a special appearance at Wayne Rooney's wedding last week, it's been claimed. Rooney, who married his childhood sweetheart Coleen McLoughlin, is apparently a huge fan of the Welsh band.
Read more >>

June 16, 2008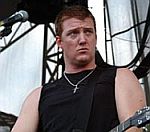 Queens of the Stone Age frontman Josh Homme launched a verbal assault on a fan at a festival in Norway over the weekend. Homme apparently became enraged when the fan at the Norwegian Wood Festival in Oslo threw something at him onstage.
Read more >>

June 16, 2008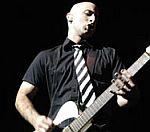 Simple Plan's guitarist Jeff Stinco was notably absent from Simple Plan's Download set on Friday (June 13th). He grabbed a last minute flight back to Canada for 'personal reasons'. The band was keen to fulfil their commitments and play the metal festival, but struggled on stage without the aid of their much loved lead guitarist.
Read more >>

June 16, 2008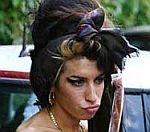 Amy Winehouse's appearance at an art gallery in Russia last week was almost cancelled because the singer arrived in an unfit state, it's been reported. The singer was invited to perform in Moscow by Roman Abramovich, the owner of Chelsea football club, and his girlfriend Daria Zhukova.
Read more >>

June 16, 2008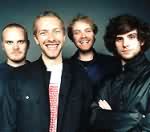 Coldplay have refuted claims that they lifted the melody for 'Viva La Vida', the title track from their new album, from a song by an American indie band. Andrew Hoepfner, the frontman of Creaky Boards, claimed that Coldplay's Chris Martin saw the band live last summer and then went on to use the melody from one of their songs.
Read more >>

June 16, 2008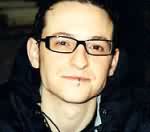 Chester Bennington, the lead singer of Linkin Park, has denied that he is set to replace Scott Weliand in Velvet Revolver. Weiland acrimoniously split from the band in April at the conclusion of their European tour.
Read more >>