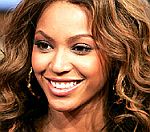 Beyonce
has been sued after she allegedly pulled out a of a deal to create a dance video game.
Software developer Gate Five said the motion-sensing game, titled Starpower: Beyonce, would have given users the chance to dance to the star's hits.
It claims a deal was in place with the singer, but Beyonce pulled out after her demand for new compensation terms forced the fancier to back out.
"In early December everything was still a go. And then the week of Christmas, she said that's it, I don't want to hear from you guys, go away, resulting in 70 people losing their jobs,"  Gate Five founder Greg Easley told New York magazine.
"We'd much rather make a game than litigate. But we want to recover damages that Gate Five suffered."
The company is seeking more than $100million in damages. A spokesperson for Beyonce was not available to comment.
(by Jason Gregory)


Comments:






Hester
[11 June 2016, 07:23:09]
An inletligent point of view, well expressed! Thanks! http://olrqydcns.com [url=http://zaxjeeuqaz.com]zaxjeeuqaz[/url] [link=http://zixnxldsy.com]zixnxldsy[/link]

Vlora
[10 June 2016, 03:35:58]
Good point. I hadn't thhugot about it quite that way. :)

Nephi
[08 June 2016, 23:03:03]
What a plsueare to find someone who thinks through the issues http://llxijwtep.com [url=http://rpidiw.com]rpidiw[/url] [link=http://rtlzsirr.com]rtlzsirr[/link]

Tracy
[07 June 2016, 12:11:49]
I was just searching for this information for a while. After 6 hours of continuous Googleing, at last I got it in your website. I wonder wh27t#8a1&;s the lack of Google strategy that do not rank this kind of informative websites in top of the list. Normally the top websites are full of garbage.

zphcwhk
[10 November 2012, 06:32:20]
P0czKI , [url=http://xtuibfxqmywz.com/]xtuibfxqmywz[/url], [link=http://zwsykwrpewtl.com/]zwsykwrpewtl[/link], http://zifxjlpzppig.com/

7j63zb bfvppziakvjn

kccjar
[08 November 2012, 05:55:49]
LXHZoj , [url=http://veqpgufbskkv.com/]veqpgufbskkv[/url], [link=http://psiwluisqroz.com/]psiwluisqroz[/link], http://biptntzfhlov.com/

Cady
[05 November 2012, 11:25:23]
Well put, sir, well put. I'll cetrainly make note of that.