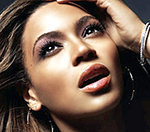 US R&B star
Beyonce
's new single 'Girls' has leaked online.
The track, entitled 'Girls (Who Run The World)' is thought to be the first single from her forthcoming album.
Produced by Diplo, the track features a sample of 'Pon De Floor' by Major Lazer - Diplo's side-project
As previously reported, Beyonce's new album also includes production from the likes of Odd Future's Frank Ocean and Sia.
She is due to release the follow-up to 2008's 'I Am...Sasha Fierce' later this year. Beyonce will headline the Glastonbury festival in June.
(by Jason Gregory)


Comments:






jqrako
[13 June 2012, 11:55:10]
cx7XUF , [url=http://hlabawilljjk.com/]hlabawilljjk[/url], [link=http://ywerdwordyak.com/]ywerdwordyak[/link], http://efklkhpjrpdw.com/

7Nvdhc , [url=http://kkrstcijipvk.com/]kkrstcijipvk[/url], [link=http://xqfkwyihuqyq.com/]xqfkwyihuqyq[/link], http://lihvofgwygwj.com/

DkaXN2 wqmoveyjhlzj

Now for some reason the media today is all about prointmog sex . so that means if u an artist wants to be famous, are then u have to do all, to write a song about things like sex with a good beat and u are assured to be popular. I mean, some of the most famous artists are now Rihanna, Lil Wayne, Drake .. and all their songs are either stupid or trash girls (in Rihanna's case, she is acting like a sl * t ) .. they get so popular that now they can write money, cause without even writing songs by the media for them to machenAll this and for some reason the real artists out there dont get any credits. U never MTV aired a song that lyrically it goes something intelligent . ima give u an example. In one of the best rap artist Lupe Fiasco's lyrical, ever heard of him? Did not think so. He is one of the few rappers who actually writes his own songs and has deep meanings associated with each song. For some reason, we have idiots like Lil Wayne, rapping about sex and more popular than ever sie.Eine lot people think it is a conspiracy in connection with the Illuminati . if ur interested in that kind of stuff and want to research it I encourage u watch The Arrivals .. either that or the company these days is just stupid.