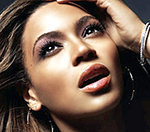 Beyonce
has parted ways with her manager father Mathew Knowles.
The singer, who has been managed by her father since she joined Destiny's Child in 1997, released a statement about the decision.
"I've only parted ways with my father on a business level. He is my father for life and I love my dad dearly. I grew up watching both he and my mother manage and own their own businesses. They were hardworking entrepreneurs and I will continue to follow in their footsteps."
In a separate statement Mathew Knowles added: "Business is business and family is family. I love my daughter and am very proud of who she is and all that she has achieved. I look forward to her continued great success."
Meanwhile, Beyonce has started work on her new album, it has been revealed.
(by Holly Frith)