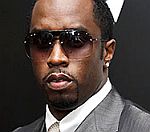 P Diddy
has splashed out on a £250,000 car for his son after receiving good grades, it has been reported.
The rapper, who is currently promoting his new album 'Last Train To Paris', gave son Justin Dior, 17, a £250,000 car for doing well in school.
"Justin has turned himself around and is now an honours student, which he wasn't before – so I wanted to treat him," Diddy told The Sun.
He added: "Like all my kids he prefers the simpler things than the expensive things."
Meanwhile, P Diddy has announced that he will put on a free show for fans in London soon.
(by Holly Frith)