July 19, 2010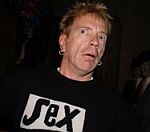 Sex Pistols frontman John Lydon has praised Lady Gaga, calling her as "marvellous". Speaking to The Guardian, Lydon said he was pleased to hear that the US singer had described him as an "awesome rebel" in a recent interview.
Read more >>

July 19, 2010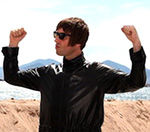 Liam Gallagher has claimed that his new band Beady Eye will be bigger than Oasis. The group, which consists of Oasis' former line-up minus his brother Noel, are three-quarters of the way through recording their debut album.
Read more >>

July 19, 2010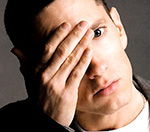 Eminem has reclaimed the number one position on the UK album chart from Kylie Minogue. The rapper's latest album 'Recovery' swapped places at the top with the Australian singer's new LP, 'Aphrodite'.
Read more >>

July 19, 2010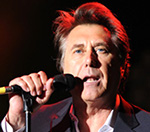 Roxy Music have hinted that they might release new material as part of their latest comeback. The group, fronted Bryan Ferry, headlined Lovebox festival in London on Saturday (July 17), and are due to embark on a UK tour next year.
Read more >>

July 19, 2010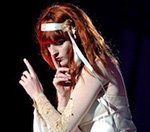 Florence & The Machine, Vampire Weekend and Belle & Sebastian headlined the Latitude festival in Suffolk at the weekend. The trio topped the bill at the event, which attracted thousands of music fans over three days.
Read more >>

July 19, 2010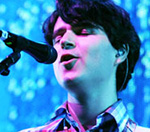 Vampire Weekend have announced details of a winter UK tour, which is due to get under way in Blackpool on November 25. The US band are set to play six dates, including gigs in Edinburgh (November 28) and Brighton (December 1).
Read more >>

July 19, 2010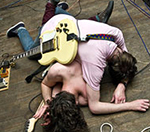 Pulled Apart By Horses have been added to the line-up for this year's Underage festival in London. Gavin and Stacey actor Mat Horne will also perform a DJ set on the main stage at the event.
Read more >>

July 19, 2010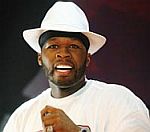 50 Cent has revealed that he is considering scrapping his new album 'Black Magic'. The rapper has already written dance-inspired record and was due to release it before the end of 2010.
Read more >>

July 19, 2010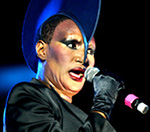 Dizzee Rascal, Roxy Music and Grace Jones headlined the Lovebox festival in London at the weekend. The three-day festival, in Victoria Park, also saw performances from Ellie Goulding, Wild Beasts and Rox.
Read more >>

July 19, 2010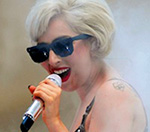 Lady Gaga has criticised the Westboro Baptist Church after they staged a protest outside her concert on Saturday (July 17). Members of the Kansas-based independent church, which is anti-gay, held placards as fans arrived at the Scottrade Center in St Louis.
Read more >>

July 19, 2010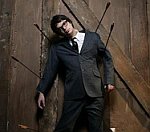 Get Cape. Wear Cape. Fly have announced the tracklisting for their new album. The self-titled album is due to be released on September 13 on CD and digital download.
Read more >>

July 19, 2010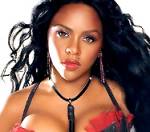 Lil' Kim is set to make a guest appearance on rapper and producer Dr Dre's forthcoming album, 'Detox'. The rapper said her appearance on the long-awaited LP was one of a host of studio projects she was currently working on.
Read more >>

July 19, 2010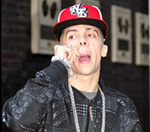 The home of N-Dubz star Tulisa Contostavlos has been burgled just four days after it was featured on a TV documentary. The singer was seen giving viewers a tour of the property, near Watford, on the Channel 4 show Being...N-Dubz.
Read more >>

July 19, 2010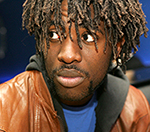 Kele Okereke has admitted that Bloc Party's songs were autobiographical, despite previously denying that the lyrics were about him. Okereke has often maintained that the songs he wrote for the group weren't written from his point of view.
Read more >>

July 19, 2010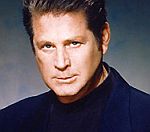 Beach Boys star Brian Wilson is set to release a new album of covers of songs by George Gershwin. 'Brian Wilson Reimagines Gershwin' is due to be released on September 6.
Read more >>

July 19, 2010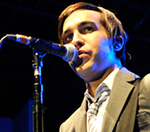 Fall Out Boy bassist Pete Wentz has played down reports that his new side-project is a reggae band. In a recent interview, Wentz said Black Cards' debut album would be a combination of reggae and British electro-pop music.
Read more >>