June 22, 2010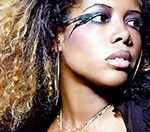 Kelis and Faithless are among the acts who have been added to the line-up for next month's T4 On The Beach. Gabriella Cilmi and Tinchy Stryder will also perform at the seafront event in Western-super-Mare on July 4.
Read more >>

June 22, 2010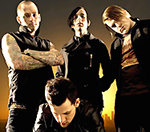 Good Charlotte have been added to the line-up for this year's Sonisphere festival. The US band will perform on the Apollo stage on the second day of the event, which runs from July 30-August 1 in Knebworth.
Read more >>

June 22, 2010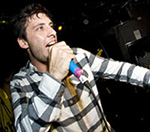 Example has announced details of a UK tour, which gets underway in Sheffield on September 27. The 13-date tour also includes gigs in Glasgow (September 28), Leeds (October 2), Bournemouth (8) and London (12).
Read more >>

June 22, 2010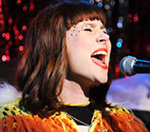 Kate Nash has announced details of a UK and Ireland tour, which is set to kick off in Bexhill on October 4. The singer will play 12-dates on the jaunt, including shows in Belfast (October 9) and Dublin (10).
Read more >>

June 22, 2010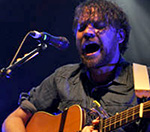 Frightened Rabbit are set to embark on a nationwide UK tour, starting in Bristol on November 20. The band's 11-date jaunt also includes dates in Exeter (November 26), Leeds (29) and Wolverhampton (30).
Read more >>

June 22, 2010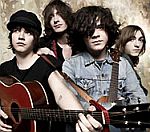 The View have been working with producer Youth on their third album, guitarist Kieren Webster has revealed. Webster said the producer, who has worked with the likes of Sir Paul McCartney and Primal Scream, has helped the record sound "big".
Read more >>

June 22, 2010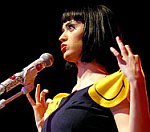 Katy Perry has revealed that she wants Rihanna to strip at her hen party. The singer, who is set to marry comedian and actor Russell Brand, said she wanted Rihanna to go all the way.
Read more >>

June 22, 2010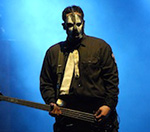 Slipknot bassist Paul Gray died of an accidental drug overdose, toxicology tests have revealed. Gray had fatal levels of morphine and the morphine substitute fentanyl in his blood when his body was found in a hotel room in Des Moines last month.
Read more >>

June 22, 2010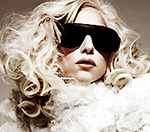 Lady Gaga has revealed that she has finished work on her new album and plans to unveil it on New Years Eve. The singer told Rolling Stone that the follow-up to 2009's 'The Fame Monster' would arrive early in 2011.
Read more >>

June 22, 2010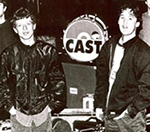 Cast are set to reform to mark the 15th anniversary of their debut album 'All Change'. The band - John Power, Liam 'Skin' Tyson, Peter Wilkinson, and Keith O'Neill – are set to announce a series of live dates.
Read more >>

June 22, 2010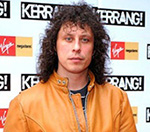 Stereophonics singer Kelly Jones attended the funeral of the band's former drummer Stuart Cable in Wales yesterday (June 21). Cable, who died earlier this month, was remembered during an emotional service at St Elvan's Church in Aberdare.
Read more >>

June 22, 2010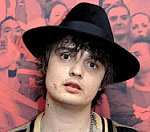 A painting of Glastonbury by Pete Doherty has gone up for auction ahead of this weekend's festival. The singer painted the piece following a row with his management shortly before he was due to play the event two years ago.
Read more >>

June 22, 2010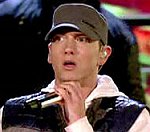 Eminem and Jay-Z made a surprise appearance on the roof of the Ed Sullivan Theatre in New York last night (June 21). The pair performed a brief set for around 100 fans who won tickets to the show by entering a competition on Twitter.
Read more >>

June 22, 2010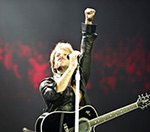 Bon Jovi have revealed that they aim to play seventy unique songs during their residency at London's O2 Arena. The US band are currently in the middle of their 13-night run at the venue, and have already played 54 different songs.
Read more >>

June 22, 2010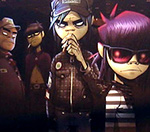 Gorillaz will be joined by all the special guests from their recent album 'Plastic Beach' when they headline Glastonbury on Friday (June 26). The group are set to top the bill on the Pyramid Stage after U2 pulled out due to injury.
Read more >>

June 22, 2010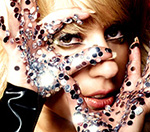 Lady Gaga has admitted that she often feels "insecure", despite her seemingly confident and glamourous exterior. The singer told Rolling Stone that she was only able to appear in public after having words with herself.
Read more >>

June 22, 2010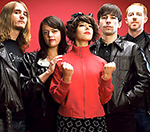 You Say Party! We Say Die! Have renamed themselves following the recent death of drummer Devon Clifford. Clifford suffered a brain haemorrhage during a performance at the Rickshaw Theatre in Vancouver in April. He died later in hospital.
Read more >>

June 22, 2010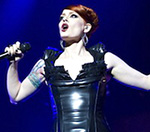 Scissor Sisters showcased their long-awaited new album 'Night Work' during a sweaty show in London tonight (June 22). The US group played a host of songs from the dance-inspired record at the first of two back-to-back gigs at Brixton Academy.
Read more >>