Charts:
April 25, 2011
# 1
Foo Fighters
"Wasting Light"
# 1
Lady GaGa
"Born This Way"
# 1
Adele
"21"
# 1
LMFAO
"Party Rock Anthem"

Birthdays:
June 15, 1997
Rock On The Net
June 15, 1976
Dryden Mitchell
(
Alien Ant Farm
)
June 15, 1969
Ice Cube
June 15, 1966
Michael Britt
(
Lonestar
)
June 15, 1963
Scott Rockenfield
(
Queensryche
)
June 15, 1954
Garry Roberts
(
Boomtown Rats
)
June 15, 1952
Steve Walsh
(
Kansas
)
June 15, 1950
James Smith
(
The Stylistics
)
June 15, 1949
Russell Hitchcock
(
Air Supply
)
June 15, 1946
Ian Matthews
June 15, 2010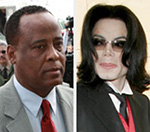 The doctor accused of administering Michael Jackson with a lethal dose of the anaesthetic Propofol is to be allowed to continue practising medicine. There had been calls for Dr Conrad Murray's medical license to be withdrawn while he awaits trial over the pop star's death.
Read more >>

June 15, 2010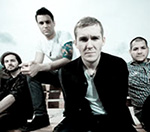 The Gaslight Anthem have said they are not feeling any pressure on the release of their new album, 'American Slang'. Guitarist Alex Rosamilia told Gigwise they were determined to write the record "we really like", rather than cater for their growing fan base.
Read more >>

June 15, 2010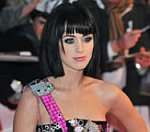 Katy Perry has insisted that she is still a fan of Lady Gaga, despite criticising the singer's video for her new single 'Alejandro'. Last week, Perry described the nine-minute clip, which features a series of religious imagery and symbolism, as "blasphemous".
Read more >>

June 15, 2010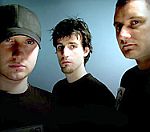 Pendulum have announced details of a one-off gig ahead of their appearance at the Reading and Leeds festivals this summer. The band will play at Cambridge Corn Exchange on August 26.
Read more >>

June 15, 2010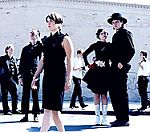 Arcade Fire have debuted two more tracks from their forthcoming new album 'The Suburbs'. The songs – 'Ready To Start' and 'We Used To Wait' – were played for the first time on radio yesterday (June 14).
Read more >>

June 15, 2010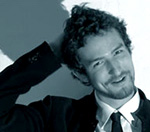 Frank Turner has announced details of a full UK, set to begin in Aberdeen on December 1. The singer will also play dates in Glasgow (December 2), Preston (3) and Leicester (10) during the jaunt.
Read more >>

June 15, 2010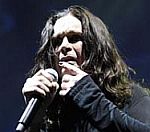 Ozzfest is set to return to the UK this autumn for the first time in over five years. The one-off event at London's O2 Arena on September 18 will feature Ozzy Osbourne, Korn, Murderdolls and Skindred.
Read more >>

June 15, 2010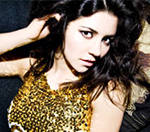 Marina and the Diamonds and Ash have been added to the line-up for the Reading and Leeds festival in August. Both acts will play on the Festival Republic Stage, which will also feature Adam Green, Summer Camp, British Sea Power and Giggs.
Read more >>

June 15, 2010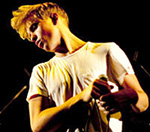 The Drums have announced detail of a UK tour, which is due to get underway in London on November 24. The nine-date jaunt also includes gigs in Bristol (November 26), Glasgow (29) and Leeds (December 4).
Read more >>

June 15, 2010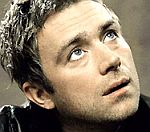 Blur frontman Damon Albarn has ruled out playing any more gigs "for the moment" following the band's reunion in 2009. The singer told the Radio Times the group had received a "brilliant reception" at the shows last year, which included headlining Glastonbury.
Read more >>

June 15, 2010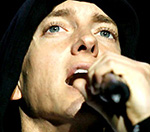 Eminem has brought forward the release of his new album 'Recovery' after it leaked online. The album, which is the follow-up to 2009's 'Relapse', will now arrive on June 21, rather than June 22.
Read more >>

June 15, 2010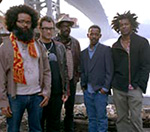 TV On The Radio's David Andrew Sitek has announced details of a new side-project. Maximum Balloon will release their self-titled debut album on August 23.
Read more >>

June 15, 2010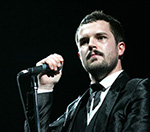 The Killers frontman Brandon Flowers has admitted that he found recording his debut solo album "lonely". The singer, who is set to release 'Flamingo' in the autumn, said the album came together when he realised he wasn't ready to take a long break from the band.
Read more >>

June 15, 2010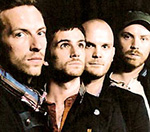 Coldplay have offered some of their songs to the makers of the hit US TV show, Glee. In April, the band turned down an approach to make a cameo on the show, which tells the story of a fictional high school glee club.
Read more >>

June 15, 2010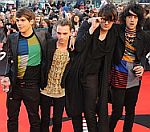 Klaxons have announced details about their new album and single. 'Surfing The Void', which is the follow-up to 2007's 'Myths Of The Near Future', will be released on August 23.
Read more >>