October 9, 2008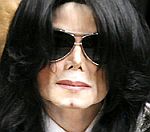 Michael Jackson surprised onlookers in Los Angeles earlier this week by taking his children shopping dressed as Halloween characters. Jackson, who was wearing a mask and hoodie, Prince Michael, 11, Paris, 10, and Prince Michael II, 6, all entered the shop via a back entrance.
Read more >>

October 9, 2008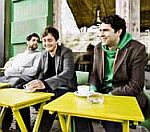 Keane have announced details of a last minute UK tour which will support the release of their new album. The three date tour, which is free, begins in Edinburgh on October 13th before calling in Leeds (October 14th) and London (October 15th).
Read more >>

October 9, 2008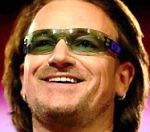 The Broadway interpretation of Spider-Man, which features a score by U2's Bono, is set to become the most expensive musical in the history of theatre. The production, directed by Julie Taymor, currently has a total budget of $40million and is expected to have weekly running cost upwards of $1million.
Read more >>

October 9, 2008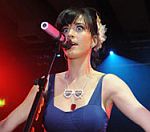 Katy Perry has claimed that her mother, a pastor, once dated legendary guitarist Jimi Hendrix. The 23-year-old American, who shot to fame with the summer hit 'I Kissed A Girl', said her mother, Mary Hudson, met the guitarist while travelling around the world.
Read more >>

October 9, 2008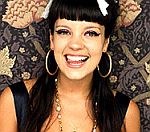 Lily Allen has revealed that her second album will be called 'It's Not Me, It's You'. The record, which is due out next February, had originally been entitled 'Stuck On The Naughty Step'.
Read more >>

October 9, 2008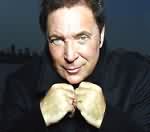 Veteran performer Tom Jones has revealed that he plans to collaborate with Mercury Prize winners Elbow. "I'm going to be doing something with them soon," he told the Sun newspaper.
Read more >>

October 9, 2008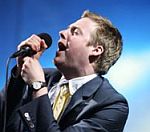 Kaiser Chiefs frontman Ricky Wilson has said he can no longer "be bothered" to talk about the band's rivalry with Oasis. The two British groups have been involved in a war of words since August when Oasis' Noel Gallagher compared the Leeds band to the Monkees.
Read more >>

October 9, 2008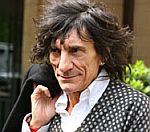 Rolling Stones guitarist Ronnie Wood's wife, Jo, has denied that she wants a divorce, despite reports the star has been dating a 20-year-old Russian waitress. Tabloid stories last week claimed Wood had spent time with divorce lawyers after his alleged relationship with Ekaterina Ivanova continued to flourish.
Read more >>

October 9, 2008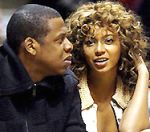 US R&B star Beyonce has openly discussed her marriage to rapper Jay-Z for the first time. The couple have been notoriously secretive about their relationship, and have previously refused to confirm tabloid reports that they married in a private ceremony last April.
Read more >>

October 9, 2008

US rapper Lil' Wayne was presented with a briefcase containing $1million for his 26th birthday. The rapper was presented with the gift by his friend and mentor Birdman at a private party in Miami on Tuesday (October 7th).
Read more >>

October 9, 2008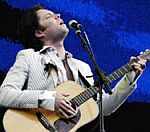 An opera written by the singer Rufus Wainwright will debut at the Manchester International Festival next summer, it's been confirmed. Prima Dona, which tells the story of an Opera singer, will be staged on July 10th, 12th, 14th, 17th and 19th.
Read more >>

October 9, 2008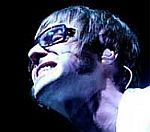 Oasis frontman Liam Gallagher has admitted that he was nervous for his brother, Noel, when the band opened their UK tour on Tuesday (October 7th). The concert at Liverpool's Echo Arena was the band's first performance since Noel was attacked on stage by a fan in Canada.
Read more >>

October 9, 2008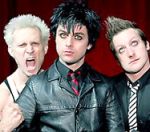 Producer Butch Vig is working with Green Day on the follow-up to their 2004 album 'American Idiot', according to Ex-Garbage singer Shirley Manson. Manson, who is starring inTerminator: The Sarah Connor Chronicles, made the revelation during an appearance on Last Call With Carson Daly.
Read more >>

October 9, 2008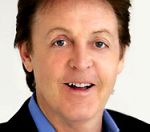 Sir Paul McCartney has said his new album with side project The Fireman could ruin his whole career. The former Beatle previewed 'Electronic Arguments', which has been produced by Youth, for journalists in London this afternoon (October 9th).
Read more >>

October 9, 2008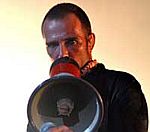 Scott Weiland has conceded that his forthcoming solo album may isolate fans of his band, the Stone Temple Pilots. "It may turn off some STP fans. That's just the way it is. At my age, I just do what I wanna do," he told Rolling Stone.
Read more >>