April 16, 2008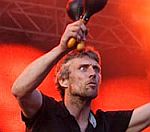 Happy Mondays maracas player and serial pill muncher, Bez, has been declared bankrupt for a second time. The 43-year-old was originally made bankrupt in August 2004 and went into the Celebrity Big Brother House in early 2005 in a bid to clear his debts. He pocketed £50,000 after winning that show.
Read more >>

April 16, 2008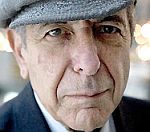 Leonard Cohen is still scheduled to make a headline appearance at this years Benicassim Festival, according to the events organisers. Speaking to Gigwise, organisers said they were aware of a report on Cohen's website which suggested he had cancelled his appearance but said they hadn't received any confirmation from his management.
Read more >>

April 16, 2008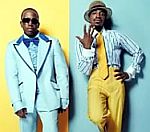 Outkast's Antwan Patton has won rave reviews in a new ballet production that is inspired by hip-hop music. The show, entitled Big, is a collaboration with Americas oldest ballet company, Atlanta Ballet.
Read more >>

April 16, 2008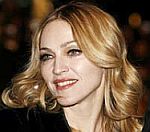 Pop stars Madonna and Celine Dion, and Camilla, Duchess of Cornwall are all descended from the same French Carpenter, a new study claims. The connection was discovered after Canadian records which span more than 300 years were published by Ancestry.co.uk.
Read more >>

April 16, 2008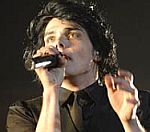 My Chemical Romance frontman Gerard Way has spoken directly to fans about the problem of anti-emo related violence in Mexico. Tensions have escalated in the country over recent months with a series of reported attacks against people who have "an emo look".
Read more >>

April 16, 2008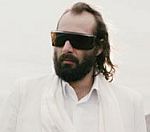 BBC broadcaster Terry Wogan has admitted that the French will be hurt by their entry for this years Eurovision song contest, which is sung mainly in English. Wogan, who has served as the host for the BBC's coverage of the singing contest for over twenty years, said the French were "very very proud of their language".
Read more >>

April 16, 2008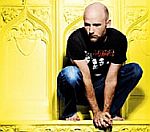 Speaking exclusively to Gigwise, dance veteran Moby has expressed his bafflement at why so many people hate him. The 42-year-old New Yorker said that the hatred is disconcerting because these are largely people he has never met. He also refuted claims that he is self-righteous through his outspoken views on politics, world climate and other such pressing issues.
Read more >>

April 16, 2008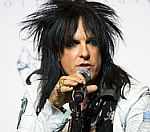 The original Motley Crue line-up will release their first studio album in more than a decade this summer. Released on June 16th, 'Saints Of Los Angeles' will feature Vince Neil, Nikki Sixx, Mick Mars and the once exiled drummer Tommy Lee.
Read more >>

April 16, 2008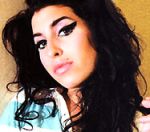 Universal records have reportedly given Amy Winehouse a huge ultimatum; to stay off drugs otherwise she is not releasing another album through them. The singer's record label have apparently taken a tough line in a bid to prevent Winehouse from going back to crack. It's claimed that Universal would keep Winehouse signed to the imprint, but just not allow her to release an album.
Read more >>

April 16, 2008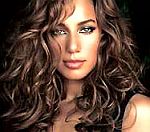 Leona Lewis has become the first British solo artist to debut at number one on America's Billboard 200 album chart. The former X-Factor winner's debut album, 'Spirit', sold 205,000 copies in its first week.
Read more >>

April 16, 2008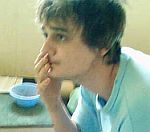 Pictures of Babyshambles frontman Pete Doherty in prison have been published amid allegations that the singer is taking heroin in jail. The photographs, obtained by the Sun newspaper, appear to show Doherty sitting in his prison cell and talking to cellmates on his prison wing.
Read more >>

April 16, 2008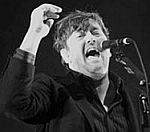 Elbow brought the mainland leg of the UK tour to an emphatic end last night (April 15th) with a sold-out show at Brixton Academy in London. Making their third appearance at the venue, the band played a set which borrowed heavily from their latest album, 'The Seldom Seen Kid'.
Read more >>

April 16, 2008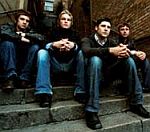 Little Man Tate have confirmed details of their comeback single and album. The Sheffield outfit will release the single 'What Your Boyfriend Said' on June 2 through Yellow Van / Skint, having departed from their previous label home of V2.
Read more >>