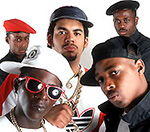 Public Enemy
will headline this year's Bestival festival on the Isle of Wight.
The hip-hop group's participation at the event was revealed by organiser Rob Da Bank during a radio interview earlier today (March 2).
He said their appearance at the festival, which takes place at Robin Hill Country Park from September 9-11, would be a UK exclusive.
Public Enemy will join previously announced headliners Primal Scream.
Other acts due to appear include Beach Boys' Brian Wilson, Magnetic Man, Robyn, Crystal Castles, DJ Shadow, Katy B and A Trak.
Tickets for the festival are on sale now.
(by Jason Gregory)




Comments:

tL1rTG , [url=http://okxafashldbh.com/]okxafashldbh[/url], [link=http://ixktcrvzpmiu.com/]ixktcrvzpmiu[/link], http://johvarsymafh.com/

qjhrjo
[31 March 2012, 12:16:55]
WOeS4h zatumxqwlusu

wXM10R , [url=http://ahlzaniycqtf.com/]ahlzaniycqtf[/url], [link=http://kchchtbvxydw.com/]kchchtbvxydw[/link], http://qdwcxwllmtro.com/

qnpjcm
[30 March 2012, 07:05:47]
uByJkb rpptvsjwxlor

kalhmera Eirini .ego den kimiuika akomi kai me olo to mevasso einai shgoyro pos o yoannis mallis.den kanei to dimagogo se kanenan .kai nomizo pos stin aliuia 8a i8ele na pi kapos etsi ta pragmata leo tora kai ego .to anauema den to rixni kanenas stoys alodapoys, metanastes oti telos panton etsi poy eiruan kai ua erxonte ta pragmata as to piasoyme kai alios tora ..einai profanes oti kapia stigmi efoson zoysame me danika xronia tora kai vaftizame ta renegeit agrotika (politelias ) ua mas ta zitoysan piso..einai profanes otinai nikiazo diamerisma ma apodiksis den kovo ua mas ta zitoysan piso apla pragmata apli logiki.einai profanes oti otan eisai me simvasi kapoy,opoudipote .isos kai na soy zitiui na figis einai loipon profanes oti den aplonis ta podia soy me dania me agores me to na gino kai ego kati ma ua moy pis dioxnoyn simvasioyxoys kai pernoyn aloys stin uesi ayti nai to kanoyn kai ayto ma to kanoyn nomima esy ego a olos o kauenas mas me simvasi den eitan??? ..opos einai profanes pos .i apergies kales einai ma se ayti tin diskoli ora kai den ua po gia tin ellada..alla gia to eunos mas..afoy eimaste ena pirama gia aytoys poy mas evalan sto xeri.prepei oposdipote na ginonte men i apergies ma epoydeni logo na stamatisi i litoyrgia toy kratoys..esto na iparxoyn omades epifilakis otan psaksis mesa sto internet iparxi kapoy ena roloi poy to onomasan roloi eunikoy xreoys tis elladas otan loipon to dis ayto,pvs paei ana deyterolepto .na eisai sigoyri pos ua anaueorisis i stin kaliteri ua balis ta klamata ..oyte katostari se olimbiakoys na metroyse an deytero ayksanete to xreos exei ftasi se astronomika megeui mporo na se veveoso.mexri proxtes poy to ida ergafe pano apo 350dis euro tora mporo na soy po pos ua exei akoumbisi ta 370 ..pisteyis loipon pos ua eitan kalo na stamatisoyn oles i litoyrgies poy legame prin???i den katalavame akomi pos ftasame sto simio sosn eayto souito..den leo kai esy exeis dikio otan eipes pos o kaue ellinas uelontas na bgali ta apouimena toy? to komplej tou?den jero piran aki apo enan alodapo na ginoyn afentika .ma na soy po den einai ora gia tetoia..(STOXOS EINAI NA KATASTRAFI TO dienei toy ellina .kai emeis kaue allo toys boiuame .uelo na po me liga logia pos to provlima einai poli poli vauitero apo aytin tin krisi poy lene .kai ua soy doso ena paradigma mpeni loipon i toyrkia stin eyropi,,,,opote erxonte pame ginete alisverisi ..mauimatika na to kitajis logo koyltoyras logo uriskias,opos ues ..etsi poy ayjanonte.se 15 ante 20 xronia ua exoyme moysoylmano dimarxo MYTILHNHS ..oxi oti exo kati me toys anuropoys..ma na min nio8o kai mionotota sto meros poy me genise i mana moy ..apo tin alli kai isos to ipo oraio ..prepei na gnorizis oti to sverko toy ftoxoy kamia krisi den ton fovise pali ftoxos ua einai ..isos na pirazi kapioys poy ti na po xasane ,xanoyne kektimena? den ua exoyn pia ta mpaxaria toys?den jero ..AFIPNISI XRIAZETE .AFIPNISI se oti erxete se oti den gnorizoyme oti ua eruei se oti oyte emeis,ma oyte kai aytoi poy to dimioygisan jeroyn kai mporoyn na antimetopisoyn min jexnas pos polla ksila spane pio diskola apo ena kai etsi prepei na imaste oloi mas an exo kapoy louos signomi prokatavolika kalimera..pao na kano kafe .YG an ksanavro to roloi poy legame ua grapso tin dieyuinsi gia osoys 8eloyn na toy riksoyn mia matia ..