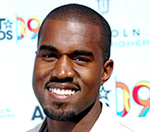 Kanye West
has released his remix of
Justin Bieber
's 'Runaway Love'.
The much-anticipated track, which also features a verse from rapper Raekwon, was made available for free on West's blog last night (August 30).
The rapper began working on the song after striking up an online friendship with Bieber over Twitter.
In a recent post on Twitter, West described the song as "crazy", while Raekwon praised the collaboration.
"When you got these kinda talents merging together to do something exciting, I think it's something that's gonna make the fans check it out," he told XXL magazine.
Meanwhile, West revealed at the weekend that he was working on a joint album with Jay-Z. The rapper is also finishing his next studio album.
(by Jason Gregory)