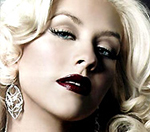 Christina Aguilera
has been sued for copyright infringement over a sample used in her 2006 single, 'Ain't No Other Man'.
The singer and her record label Sony are alleged to have paid the wrong distributer for a sample from the 1968 song 'Hippy Skippy Moon Strut' by Dave Cortez and the Moon People.
Independent record label TufAmerica claim it bought rights to the song in 2004. But the lawsuit states that Sony mistakenly paid Codigo Music and the Clyde Otis Music Group, reports TMZ.
'Ain't No Other Man' was the lead single from Aguilera's 2006 album 'Back To Basics'.
The lawsuit comes just days after Aguilera was arrested when police discovered her drunk in a vehicle. She was released without charge.
(by Jason Gregory)