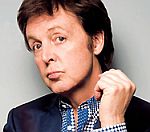 Sir
Paul McCartney
and his family have helped compile a new book of photographs by his late wife, Linda.
The book, entitled Linda McCartney: Life In Photographs, is released on April 20.
Compiled from an archive of over 200,000 images, the book includes photos ranging frm spontaneous family pictures to studio sessions with Stevie Wonder and Michael Jackson.
Linda McCartney was widely regarded as one of the leading music photographers in the late 1960s, and captured the likes of Jimi Hendrix, Janis Joplin and The Who.
She and Sir Paul married in 1969. Linda died in 1998 after a three-year battle against breast cancer. She was 56.
(by Jason Gregory)