February 4, 2010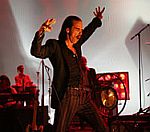 Nick Cave & The Bad Seeds have announced plans to re-release their fifth, sixth and seventh studio albums. The albums - 'Tender Prey', 'The Good Son' and 'Henry's Dream' - will all be available as separate deluxe double-disc collectors editions from April 5.
Read more >>

February 4, 2010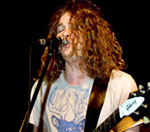 Jay Reatard died from a lethal mixture of cocaine and alcohol, his autopsy has shown. A statement from the Shelby County medical examiner said results showed his death was due to "cocaine toxicity, and alcohol was a contributing factor in his death".
Read more >>

February 4, 2010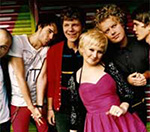 Alphabeat are set to embark on a headlining tour of the UK, starting in Skegness on April 17. The 10-date jaunt also includes gigs in Leeds (19), Edinburgh (22) and London (28).
Read more >>

February 4, 2010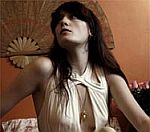 Florence and the Machine and La Roux have been added to the line up for this summer's Isle of Wight festival. Other new names on the bill include N-Dubz and The Hold Steady.
Read more >>

February 4, 2010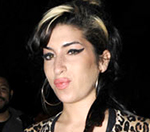 Amy Winehouse is set to return to the Caribbean to finish work on her new album, it's been reported. The singer, who enjoyed an eight-month break in St Lucia in 2009, is due to spend two weeks in Jamaica.
Read more >>

February 4, 2010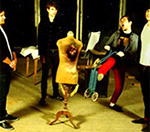 Everything Everything have released a free remix of their song, 'MY KZ YR BF'. The track, re-imagined by Delphic, is available to download now from their official website.
Read more >>

February 4, 2010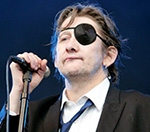 Shane MacGowan has teamed up with Hollywood megastar Johnny Depp for a Haiti charity single. The Pogues frontman has also drafted in Primal Scream's Bobby Gillespie, The Pretenders' Chrissie Hynde, The Clash's Mick Jones, The Sex Pistols' Glen Matlock, Nick Cave and Paloma Faith for the cover of the Screamin' Jay Hawkins song 'I Put A Spell On You'.
Read more >>

February 4, 2010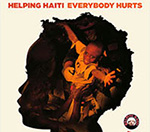 The Simon Cowell-organised charity single for the victims of the Haiti earthquake is expected to sell more than a million copies in its first day. The track, a cover of 'Everybody Hurts' by R.E.M, goes on sale digitally around the world on Sunday (February 7).
Read more >>

February 4, 2010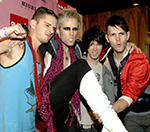 Semi Precious Weapons will open for Lady GaGa on the UK leg of her Monster Ball tour, it's been announced. The New York band, who are signed to the singer's Haus of GaGa record label, join already announced support act, Alphabeat.
Read more >>

February 4, 2010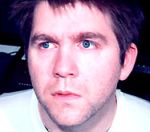 Bestival has announced a veritable smorgasbord of acts for this September's festival. Amongst those confirmed are Dizzee Rascal, The Flaming Lips, Rolf Harris, Hot Chip, LCD Soundsystem, Ellie Goulding, Echo & The Bunnymen, Delphic and Simian Mobile Disco.
Read more >>

February 4, 2010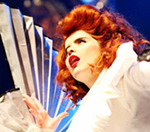 Paloma Faith and Speech Debelle have been confirmed for this year's Liverpool Sound City. Other additions to the line up include Wave Machines, Gold Panda and Grosvenor.
Read more >>

February 4, 2010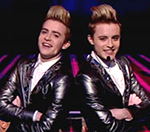 Jedward are falling behind the the race for this week's number one single. On Tuesday, the Irish twins' Vanilla Ice collaboration 'Under Pressure (Ice Ice Baby)' was a mere 24 copies behind Owl City's 'Fireflies'.
Read more >>

February 4, 2010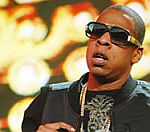 Jay-Z has filed a lawsuit against an investment company who loaned him $52million to build a hotel in New York City. The property, to be called the J Hotel, was due to be built in Manhattan's West Chelsea neighbourhood.
Read more >>

February 4, 2010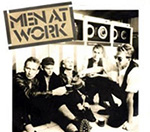 Men at Work have been ordered to pay compensation after a court ruled they had plagiarised one of their biggest hits from a Girl Guides song. Larrikin Music filed a copyright lawsuit against the group, claiming the flute riff from their 1980s hit 'Down Under' was stolen from a song by teacher Marion Sinclair.
Read more >>

February 4, 2010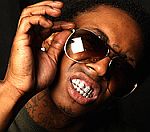 Lil' Wayne has revealed he's "looking forward" to beginning his prison sentence for gun possession. The rapper is expected to be given a one year jail term when he is sentenced later this month in New York.
Read more >>

February 4, 2010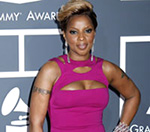 Mary J Blige has teamed up with Blink-182's Travis Barker for a cover of the Led Zeppelin classic 'Stairway To Heaven'. The soul singer also drafted in Steve Vai, American Idol judge Randy Jackson and Michael Jackson's ex-touring guitarist Orianthi for the unique take on the 1971 rock classic.
Read more >>

February 4, 2010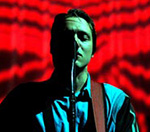 Arcade Fire have given permission for one of their biggest songs to be used in Haiti earthquake relief adverts at the Super Bowl. All proceeds from the licensing fees to 'Wake Up' will benefit Partners In Health's Stand With Haiti.
Read more >>

February 4, 2010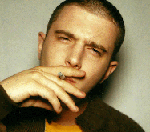 Plan B has unveiled the artwork for his much-anticipated second album 'The Defamation Of Strickland Banks'. The album, released on April 5, sees the rapper leave his rap routes in favour of Motown, Stax and Northern soul-inspired singing.
Read more >>

February 4, 2010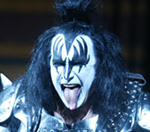 KISS rocker Gene Simmons says there is "no question" in his mind that Michael Jackson molested children. The 60-year-old also claims he knows a former Michael Jackson musician who quit from touring with the King of Pop because "of seeing boys coming out of the hotel rooms."
Read more >>

February 4, 2010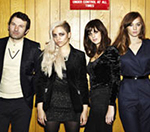 New Young Pony Club will showcase tracks from their forthcoming second album during a gig in London next week. The band are set to play Madame Jo Jo's on Tuesday (February 9).
Read more >>

February 4, 2010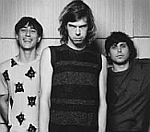 Liars have announced the full-tracklisting for 'Sisterworld - Reinterpretations', which forms part of a special 2CD edition of their new album. Disc one of the release features 'Sisterworld' while the second disc sees each song from the record re-imagined by a range of stars, including Thom Yorke and Devendra Banhart.
Read more >>

February 4, 2010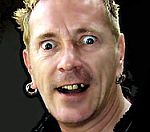 Sex Pistols frontman John Lydon has settled out of court with a woman who accused him of assault. Lawyers for Roxane Davis told the Los Angeles Superior Court that an agreement had been reached last month.
Read more >>