February 2, 2010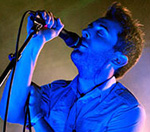 Delphic have added three dates to their UK tour next month, it's been announced. The hotly-tipped band will now play gigs in Stoke (March 7), Northampton (9) and Wigan (10).
Read more >>

February 2, 2010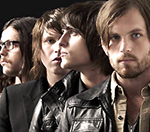 Kings of Leon drummer Nathan Followill has spoken of his delight at the group's double success at the Grammy Awards on Sunday. The US band were the surprise winners of the Record Of The Year prize for 'Use Somebody', beating the likes of Lady GaGa and Beyonce.
Read more >>

February 2, 2010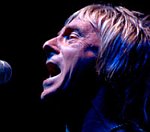 Paul Weller, KT Tunstall and Reverend & The Makers are the latest acts confirmed for the Haiti Earthquake Fundraiser at the Roundhouse in Camden later this month. The newly confirmed artists join Seasick Steve, The Futureheads, Bombay Bicycle Club, Mr Hudson, Get Cape. Wear Cape. Fly., Othello Woolf and The Magic Numbers at the February 25th event.
Read more >>

February 2, 2010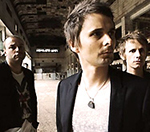 Muse believe their appearance on the soundtrack to The Twilight Saga films has helped them win fans in America. The band have contributed songs to the opening two films in the popular vampire franchise, including the recent hit New Moon.
Read more >>

February 2, 2010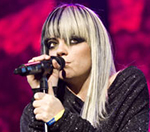 Lily Allen has promised to share some "exciting stuff" with her fans in her first post since rejoining Twitter. The singer returned to the social networking website this morning – just months after giving up internet technology for good.
Read more >>

February 2, 2010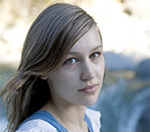 Joanna Newsom has unveiled the artwork to her new album 'Have One On Me'. Featuring Miss Newsom lounging on a couch surrounded by a variety of antiques, stuffed peacocks, paintings and animal prints, you can see it large below.
Read more >>

February 2, 2010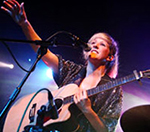 Ellie Goulding, Delphic and Chase and Status are among the first acts to be confirmed for this year's Great Escape festival in Brighton. The event will also feature performances from Marina & the Diamonds, Broken Social Scene and Crystal Fighters.
Read more >>

February 2, 2010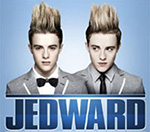 X Factor stars Jedward are just 24 sales behind this week's number one, Owl City's 'Fireflies', according to the midweek charts. The Irish twins' song 'Under Pressure (Ice Ice Baby)' featuring Vanilla Ice was released as a download on Sunday ahead of its physical release on February 15th.
Read more >>

February 2, 2010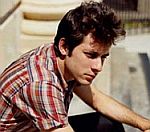 Mark Ronson has predictably drafted in an array of music stars for his new album 'The Business'. The producer has recruited Santigold, Scissor Sisters, Miike Snow, Nick Hodgson from the Kaiser Chiefs, US rapper Pill and Cathy Dennis for the long-player which consists of entirely original songs.
Read more >>

February 2, 2010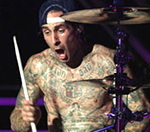 Blink-182 drummer Travis Barker has fuelled speculation that the band are set to play the Reading and Leeds festivals in August. The group have long been rumoured to make a return to the event following their reformation last year.
Read more >>

February 2, 2010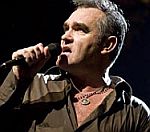 An independent publishing house has urged Morrissey to write his autobiography and release it through them. In an open letter, Lee Brackstone, editor of Faber, said "destiny commands" the former Smith star to align himself with the company.
Read more >>

February 2, 2010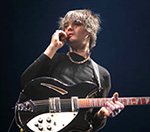 Babyshambles drummer Adam Ficek has rubbished reports that Pete Doherty was booed and pelted with bagels at their show in Moscow on Sunday. News stories in the Daily Star and Daily Mail claim that Doherty and co. turned up late for the B1 Maximum Club show and were met with a hostile reception from a crowd who had "paid up to £1,000 for a ticket."
Read more >>

February 2, 2010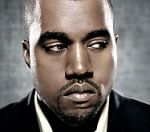 Kanye West and Lil' Wayne are among the stars who have teamed up on a remake of 'We Are The World' for the victims of the recent earthquake in Haiti. The song, recorded in Los Angeles on Monday, also features Celine Dion, Miley Cyrus, Snoop Dogg, Brian Wilson and Tony Bennett.
Read more >>

February 2, 2010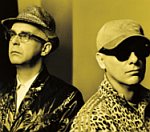 Pet Shop Boys have surprised a female fan by recreating their 2009 Pandemonium tour inside her London home. The duo, Neil Tannant and Chris Lowe, performed 'It's A Sin' in project manager Lorraine Sands's living room.
Read more >>

February 2, 2010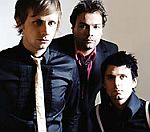 Michael Eavis has reportedly confirmed that Muse and Stevie Wonder are the other two headliners of Glastonbury festival. The dairy farmer made the revelations while speaking at the Event Production Show at the Olympia in London today.
Read more >>

February 2, 2010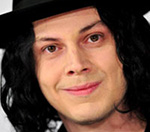 Jack White and Karen O have both failed in their bid to land a nomination for this year's Academy Awards. White's 'Fly Farm Blue', from It Might Get Loud, and Karen O's 'All Is Love', from Where The Wild Things Are, were among 63 songs contending for a nomination in the category of Original Song.
Read more >>

February 2, 2010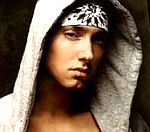 Eminem and Drake are in talks to collaborate on a new song following the success of recent single 'Forever'. The pair performed the track, which also feature Kanye West and Lil' Wayne, at the Grammy Awards on Sunday.
Read more >>

February 2, 2010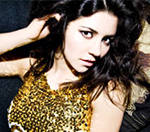 Marina and the Diamonds has announced plans to tour the UK and Ireland in May. The singer, whose real name is Marina Diamandis, will kick off the jaunt in Birmingham on May 12.
Read more >>

February 2, 2010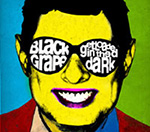 Black Grape have reformed and announced plans to play their first gig in 12 years. The group, fronted by Shaun Ryder, will perform at The Coronet Theatre on April 1 as part of Get Loaded in The Dark.
Read more >>

February 2, 2010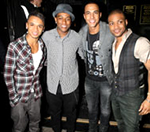 X Factor runners up and chart topping band JLS are rumoured to be releasing their own brand of contraception. Band member Aston Merrygold told The Sun how his Mother sends the band a 'stash' of condoms to keep them safe from groupies trying to deliberately get pregnant. "Some girls have condoms but we would never take them because you never know what may have been done to them. We don't want to be trapped." he said.
Read more >>