April 16, 2009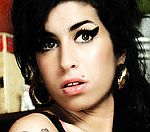 Amy Winehouse and Snoop Dogg have left two duet tracks unfinished after a day in the studio together went up in smoke. The pair headed to a studio in Los Angeles together last year but have yet to complete them because of busy work schedules.
Read more >>

April 16, 2009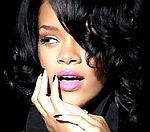 Rihanna is set to return to live action next month for the first time since she was allegedly assaulted by her then boyfriend Chris Brown. The singer from Barbados will perform in Dubai on May 28 at an as yet to be decided venue.
Read more >>

April 16, 2009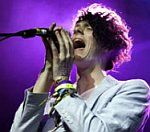 The line up for this year's Summer Sundae has expanded yet again with Mystery Jets and Future of the Left amongst the latest additions. Also joining the bill today for the annual festival are Chair Lift, Port O'Brien, Ou Est Le Swimming Pool and Broken Records.
Read more >>

April 16, 2009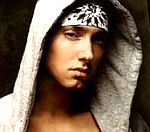 Eminem has spoken candidly about how his drug addiction led to his retirement from the music industry. The rapper, who releases his comeback album 'Relapse' on May 18, revealed that he spent three years battling the addiction and that the death of his friend Proof made it even worse.
Read more >>

April 16, 2009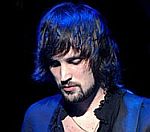 Kasabian have become the latest big name act to be added to the bill of 2009's Camden Crawl following the announcement of the full line up for the event. They join other headliners including The Enemy, Yeah Yeah Yeahs, Echo and the Bunnymen, Madness and The View for the two day event which takes over forty venues in Camden.
Read more >>

April 16, 2009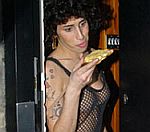 Amy Winehouse may be known for her partying lifestyle but her rider requests for one of her upcoming shows may be a little surprising to some of her fans. The singer, more widely known for her love of alcohol and drugs, has asked organisers of the St Lucia Jazz Festival to provide her with some home comforts she is missing on the Caribbean island.
Read more >>

April 16, 2009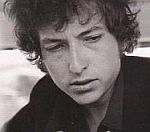 Bob Dylan has distanced himself from the likes of Paul McCartney, Pete Townshend and The Beach Boys saying that they have become too mainstream. In his latest interview with Bill Flanagan, Dylan was asked if he ever considered "trading on nostalgia" ina similar way to many artists who had hits in the 60s.
Read more >>

April 16, 2009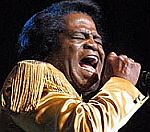 James Brown's former publicist is suing the late singer's estate, demanding control of a charitable trust. Jacque Hollander maintains she should be in charge of the trust because she helped establish it, according to a lawsuit filed this month in federal court in Chicago, Illinois.
Read more >>

April 16, 2009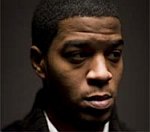 Kid Cudi has signed a record deal with Universal Motown - just one month after he contemplated retiring from the hip-hop industry altogether. Last month Cudi contemplated hanging up his mic after the forthcoming release of his debut album, 'Man on the Moon: The Guardians'.
Read more >>

April 16, 2009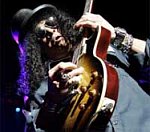 Slash has revealed that he currently has four finished tracks for his new solo album which will feature a host of guest appearances. Writing on his Myspace blog the former Guns N' Roses guitarist said theat he already thought the album would be "a kick ass record".
Read more >>

April 16, 2009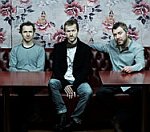 Doves, Noah and the Whale, Ladyhawke, Florence and the Machine and The New York Dolls are all amongst the latest additions to this year's Lovebox Weekender. Also joining them today are Gang Of Four, Mr Hudson, VV Brown, Dan Black and Rodrigo Y Gabriela as the bill begins to take shape.
Read more >>

April 16, 2009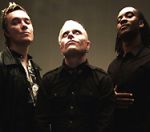 The Prodigy, Basement Jaxx, Biffy Clyro, Orbital, Super Furry Animals, and Dizzee Rascal are all set to perform at this year's Rock Ness festival. The event, which takes place over the weekend June 12-14, will also feature performances from Pendelum, Soulwax and Placebo.
Read more >>

April 16, 2009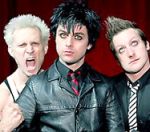 Green Day have debut their new album '21st Century Breakdown' during a series of secret gigs in Oakland, California. The band have so far played two shows in their hometown, both times playing the record in full alongside some og their greatest hits.
Read more >>