April 14, 2009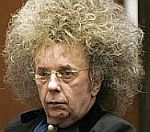 Phil Spector has been found guilty of murdering the b-movie actress Lana Clarkson in 2003. A jury at Los Angeles Superior Crown Court today (April 13th) reached a unanminous verdict following nine days of deliberations.
Read more >>

April 14, 2009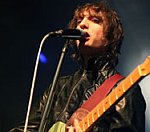 The Enemy have been added to the line up for this months' Camden Crawl festival in London. The Coventry trio join a line up which already includes The View, Yeah Yeah Yeahs and The Fall.
Read more >>

April 14, 2009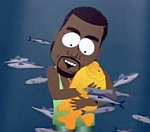 Kanye West has spoken about an episode of South Park which portrayed the rapper as a gay fish. West said he felt like he had been "murdered" by the cartoon, but admitted he found it "pretty funny".
Read more >>

April 14, 2009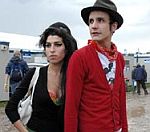 Amy Winehouse has written a new song inspired by claims her husband is expecting a child with another woman, it's been reported. Blake Fielder-Civil is alleged to have made Gilleen Morris pregnant during a recent stint in rehab.
Read more >>

April 14, 2009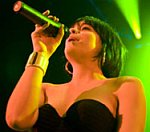 Lily Allen, Kasabian and Franz Ferdinand have been added to the line up for Radio 1's Big Weekend. White Lies, Basement Jaxx and Gossip have also joined the bill for the event, which will take place in Swindon's Lydiard Park from May 9-10.
Read more >>

April 14, 2009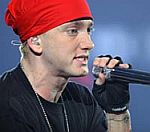 US rapper Eminem will make his long-awaited live return next month at the MTV Movie Awards in California. The rapper is expected to perform new single 'We Made You' at the Gibson Amphitheatre on May 31.
Read more >>

April 14, 2009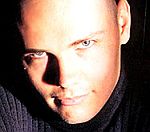 Smashing Pumpkins frontman Billy Corgan has said he expects to record 44 new songs during the band's current studio sessions. The tracks will be released over a period of two to three years, initially as individual songs and later as part of a box set.
Read more >>

April 14, 2009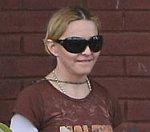 Madonna has spoken about her recent failed bid to adopt a girl from the African country of Malawi. The singer, who plans to appeal the decision, told the country's Nation newspaper that she still wants to provide sanctuary for four-year-old Chifundo (Mercy) James.
Read more >>

April 14, 2009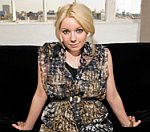 Little Boots has announced details of a short UK tour. The four date jaunt will begin in Leeds on May 12, and also includes gigs in Manchester, Glasgow and London.
Read more >>

April 14, 2009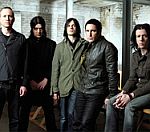 Nine Inch Nails and Jane's Addiction have announced details of two joint UK dates. Both bands will play together at Manchester's MEN Arena on July 14 and the O2 Arena in London a day later.
Read more >>

April 14, 2009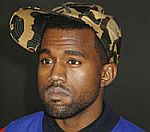 US rapper Kanye West has been granted a delay to enter his plea on charges relating to an altercation with a photographer in September. West and his road manager, Dan Crawley, are alleged to have smashed a photographer's camera as they waited to board a plane to Hawaii from Los Angeles International Airport.
Read more >>

April 14, 2009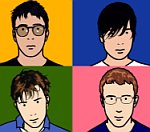 Blur have announced the full line up of acts that will support them at their two outdoor gigs in London's Hyde Park this summer. Foals, Crystal Castles, Hypnotic Brass Ensemble and Friendly Fires will join the recently reformed band on July 2.
Read more >>

April 14, 2009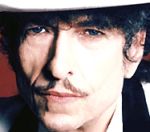 Bob Dylan has called on The Rolling Stones to reunite with their former bassist Bill Wyman. Dylan said the group had become a "funk band" without the bassist, who quit in 1992.
Read more >>

April 14, 2009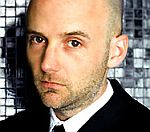 Moby has announced plans to release a new DIY album on June 29 via his own record label. 'Wait For Me' was recorded in the producer's home studio in New York and was mixed by Ken Thomas.
Read more >>

April 14, 2009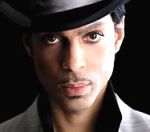 Prince has unveiled plans to release his own limited edition iPod touch. The $2,100 purple music player will come pre-loaded with a 15-song video from the singer's 21-night residency in London two years ago.
Read more >>

April 14, 2009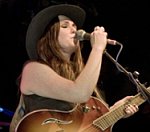 Sandi Thom has called in pet detectives to held find her missing cat, as fears grow that the animal may have been shot dead. The cat, named Toots, went missing six weeks ago from the singer's mother's home in Edzell, Scotland.
Read more >>

April 14, 2009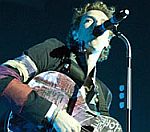 Coldplay and Leona Lewis were among the British artists who helped boost the country's share of the US music scene in 2008. Coldplay's 'Viva La Vida or Death and All His Friends' was the second biggest selling album in America, while Lewis' debut album 'Spirit' sold 4.75million copies.
Read more >>