March 23, 2009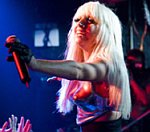 Lady GaGa has scored her second UK number one with new single 'The Fame'. The song, which has been a fixture in the charts for the last ten weeks, ended this year's Comic Relief single's reign at the top.
Read more >>

March 23, 2009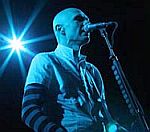 Billy Corgan has vowed to continue recording with the Smashing Pumpkins despite drummer Jimmy Chamberlin's decision to leave the group. Along with Corgan, Chamberlin was the group's only other remaining original member.
Read more >>

March 23, 2009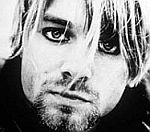 Nirvana's back catalogue is to be re-released on re-mastered vinyl for the first time. The re-releases include the band's seminal album 'Nevermind', 'In Utero' and their 'Unplugged' show for MTV.
Read more >>

March 23, 2009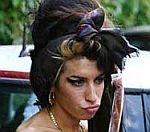 Amy Winehouse's record label, Island, have voiced concern about the singer's new material, it's been reported. The demo tracks, written during Winehouse's holiday in the Caribbean, are believed to be heavily inspired by reggae.
Read more >>

March 23, 2009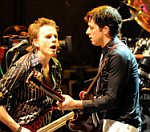 Mark Ronson is to produce Duran Duran's as-yet-untitled new album, it's been announced. The band are currently in the studio with the producer, who has worked with the likes of Amy Winehouse and Kaiser Chiefs.
Read more >>

March 23, 2009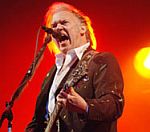 Neil Young's 'Archives' collection will be released on June 2nd, it's been announced. The collection, which contains music from Young's entire career, will be available on CD, 10-DXD box and 10-disc Blur-Ray.
Read more >>

March 23, 2009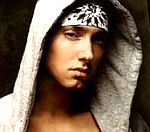 US rapper Eminem and guitarists from Led Zeppelin and the Rolling Stones are to welcome this year's inductees into the Rock and Roll Hall of Fame. Eminem will induct Run-DMC, who are only the second hip-hop collective to join the prestigious roll of honour, while Led Zeppelin's Jimmy Page will present the award to Jeff Beck.
Read more >>

March 23, 2009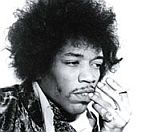 Candid footage of the late Jimmy Hendrix is to be released on DVD, his sister has announced. Janie Hendrix said the footage, shot around the guitarist's 1969 performance at London's Royal Albert Hall, provided a "reality TV" insight to the star.
Read more >>

March 23, 2009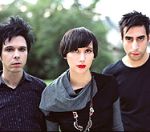 Yeah Yeah Yeahs and The View have been added to this year's Camden Crawl festival line up. Other new additions to the event include 808 State, The Maccabees and Hot Leg.
Read more >>

March 23, 2009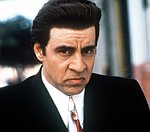 Steve Van Zandt, guitarist in Bruce Springsteen's E Street Band, has accused Primal Scream of being unable tour for long periods because of their alleged drug use. Van Zandt claimed he had made a number of attempts to get the group to support the E Street Band in the US but was rejected on each occassion.
Read more >>

March 23, 2009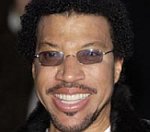 Lionel Richie has expressed his desire to work with a host of UK acts, including Duffy, The Ting Tings and Coldplay. The veteran singer said he was inspired by the current crop of British talent - and also signalled his intention to work with Irish band U2.
Read more >>

March 23, 2009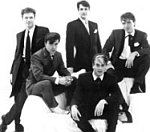 Spandau Ballet are to announce their comeback this week, according to reports. The 80s five-piece have invited members of the media to HMS Belfast in London on Wednesday (March 25th).
Read more >>

March 23, 2009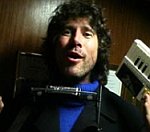 Super Furry Animals are to headline the Blissfields festival in Hampshire. The event, which will take place from July 3rd-5th, will also feature Laura Marling and Mumford & Sons.
Read more >>

March 23, 2009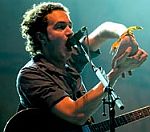 Editors and Doves will both appear at this year's Latitude Festival in Suffolk. Bat For Lashes will also perform at the event, which takes place at Henham Park from July 16th-19th.
Read more >>

March 23, 2009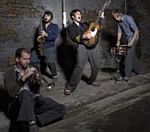 The Rumble Strips have named their new album 'Welcome To The Walk Alone'. The band's second album, which has been produced by Mark Ronson, will be available from June 8th.
Read more >>

March 23, 2009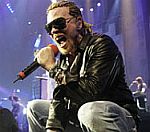 Sixx:AM guitarist DJ Ashba is to join Guns N' Roses on an "upcoming tour", it's been announced. The guitarist, who has also worked with Motley Crue, will perform with the band on their rumoured stadium tour.
Read more >>

March 23, 2009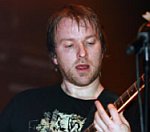 Doves guitarist Jez Williams says that he's happy their fellow Mancunians Elbow are getting the "credit they deserve". Speaking to Gigwise ahead of the release of 'Kingdom Of Rust' on April 6, Williams joked that Doves are now in Elbow's shadow following all their recent acclaim.
Read more >>

March 23, 2009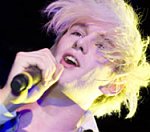 Patrick Wolf has announced details of a huge UK tour, which begins in Northampton on May 15th. The tour, in support of Wolf's forthcoming album 'The Bachelor', also includes dates in Leeds, Norwich and Manchester.
Read more >>

March 23, 2009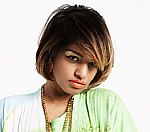 M.I.A has named her new born baby Ikhyd Edgar Arular Bronfman, according to US media reports. Speculation over the baby's real name has been rife ever since the singer gave birth to the child shortly after last month's Grammy Awards in Los Angeles.
Read more >>

March 23, 2009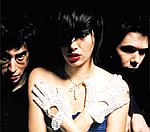 Yeah Yeah Yeahs are to play this year's INmusic festival in Zagreb, Croatia. The American band join a line up that already included N.E.R.D, Moby, Kraftwerk and Lily Allen.
Read more >>

March 23, 2009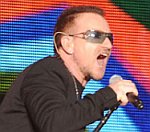 U2 smashed sales records as tickets for the European leg of their 360° Tour went on sale over the weekend. The Irish band sold 6,700 tickets in 60 seconds for their gig at London's Wembley Stadium, while all 160,000 tickets for two dates at Dublin's Croke Park in July sold out in 40 minutes.
Read more >>