March 18, 2009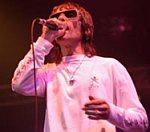 Former Stone Roses frontman Ian Brown has played down reports the band are to reunite for a series of summer gigs. Tabloid reports yesterday (March 17th) claimed the Manchester group had arranged twenty-one UK concerts to mark the 20th anniversary of their self-titled debut album.
Read more >>

March 18, 2009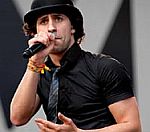 Maximo Park, White Lies and The View have joined the line up for the Isle of Wight festival. Other new additions to the event, which will take place from June 12th-14th, include The Rifles, The Zombies and Paolo Nutini.
Read more >>

March 18, 2009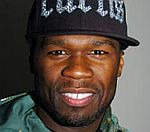 US rapper 50 Cent has said fellow hip-hop star Eminem's two new albums will "tie together". Eminem is due to release his first album, 'Relapse', in May, and a follow-up effort later in the year.
Read more >>

March 18, 2009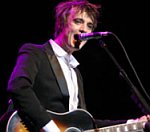 Babyshambles frontman Pete Doherty played through a curfew during a gig in Southampton on Sunday (March 16th). The singer, who is on a solo tour, wowed fans at the Guildhall with songs from his debut solo album 'Grace/Wastelands'.
Read more >>

March 18, 2009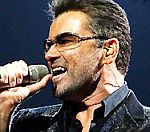 George Michael earned almost £50million from touring between April 2006 and March 2008, it's been reported. The total figure is said to include the money Michael commands for private gigs, which is reported to be more than £1.5million for a one hour set.
Read more >>

March 18, 2009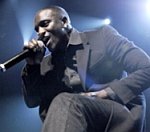 US R&B star Akon has revealed that he has been asked to write songs for X Factor winner Alexandra Burke's debut album. Akon, who recently collaborated with past X Factor champion Leona Lewis, admitted that he was a huge fan of the show.
Read more >>

March 18, 2009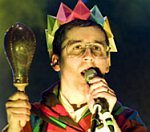 Hot Chip and The Pipettes are among a host of acts set to play hidden shows in London later this spring. The nine gigs, in aid of the homeless charity Crisis, will also feature performances from The Bluetones, Dodgy and Bombay Motor Cycle Club.
Read more >>

March 18, 2009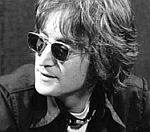 The American film studio Weinstein Co. has won the rights to the forthcoming John Lennon biopic, Nowhere Boy. The company will control the film's distribution in the US, Latin America and Germany, the Hollywood Reporter says.
Read more >>

March 18, 2009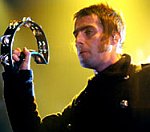 Oasis frontman Liam Gallagher has launched a new fashion label. The company, Pretty Green, will offer an "up-front, straight talking, classic clothing range" inspired by the singer's own style.
Read more >>

March 18, 2009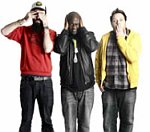 Dan Le Sac vs Sroobius Pip, Wild Beasts and Wave Pictures are among the first artists confirmed for this year's Lounge On The Farm festival. Other acts scheduled to perform at the Kent festival include Mr Scruff, Gong and The Invisible.
Read more >>

March 18, 2009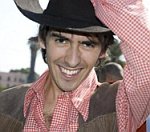 Dhani Harrison, the son of the late Beatle George Harrison, has suggested the band's music is sold online via an independent digital music store. Despite ongoing talks with various retailers, including Apple's iTunes, The Beatles are still one of the few remaining bands whose music hasn't been converted into digital formats.
Read more >>

March 18, 2009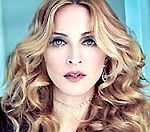 Fans of Madonna have been asked to suggest what songs they would like to see on her forthcoming Greatest Hits album via Twitter. The singer's manager Guy Oseary sent out a message ('tweet') to his followers yesterday morning (March 17th) asking for song choices.
Read more >>

March 18, 2009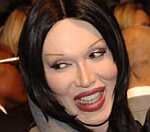 Dead or Alive singer Pete Burns has said he is in a critical condition in hospital after suffering kidney failure. In a message on his official website, Burns told fans he had undergone a five hour operation after collapsing last Wednesday (March 11th).
Read more >>

March 18, 2009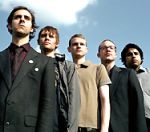 Maximo Park are to play a one off charity gig at Newcastle's College Performance Academy on March 24th. As well as performing songs from new album 'Quicken The Heart', the group will be signing 250 limited edition copies of their new single 'Wraithlike'.
Read more >>

March 18, 2009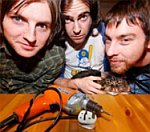 Future Of The Left, Howling Bells and Attack! Attack! have been added to the line up for the Red Bull Bedroom Jam X-Crawl in London. The event on April 25th, which forms part of the Camden Crawl, will also feature Eugene McGuinness.
Read more >>

March 18, 2009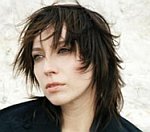 Charlotte Hatherley, former guitarist with Ash, is to spend the year touring with Bat For Lashes. Hatherley will join Natasha Khan from April to September – a run which includes UK, European and US dates.
Read more >>

March 18, 2009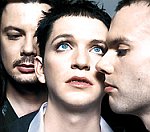 Placebo are giving fans the chance to download the title track from their new album for free. 'Battle For The Sun' is available now via the group's official website.
Read more >>

March 18, 2009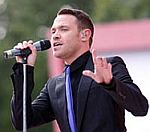 Will Young, Phoenix and Tinchy Stryder are among the latest addition to this year's Camp Bestival line up. Other acts set to appear at the event include Kid Carpet, Mumford & Sons and Crazy P.
Read more >>

March 18, 2009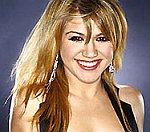 Kelly Clarkson has ended U2's reign at the top of the US Billboard album chart. The former American Idol winner's new record, 'All I Ever Wanted', went straight in at number one with first week sales of 255,000 copies.
Read more >>

March 18, 2009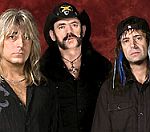 Motorhead and former Beach Boys star Brian Wilson will headline this year's Guilfest festival, organisers have announced. The music festival will take place in Stoke Park from July 10th-12th.
Read more >>

March 18, 2009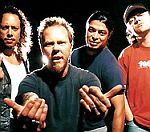 US rapper Kanye West will make a surprise appearance at this week's South By Southwest festival (SXSW) in Austin, Texas, according to reports. The Associated Press news agency also claims Metallica and Outkast's Big Boi will play secret shows.
Read more >>