February 24, 2009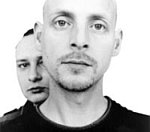 Orbital will headline the Get Loaded In The Park festival in London on August 30th, it's been announced. The dance duo, who announced their reformation last year, said they were "really excited" to be performing at the event.
Read more >>

February 24, 2009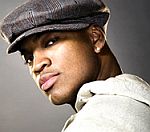 US R&B star Ne-Yo has spoken of the pain he felt following the emergence of an apparent picture of Rihanna, which appeared to show the singer with facial injuries. "That just really - that hurt me to my heart, man," Ne-Yo said.
Read more >>

February 24, 2009

Beastie Boys are recording a "bizarre" new record, the band's bassist Adam MCA Yaunch has revealed. Yaunch said the group's eight studio record, tentatively entitled 'Tadlock's Glasses', was weeks from competition.
Read more >>

February 24, 2009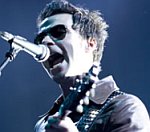 Stereophonics And Razorlight will co-headline the Saturday at this year's Isle Of Wight festival. The event, which runs from June 12th-14th at Seaclose Park, will be Stereophonics only UK festival appearance in 2009.
Read more >>

February 24, 2009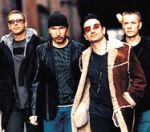 A conservative MP has accused the BBC of over publicising U2 ahead of the release of their new album, 'No Line On The Horizon'. Nigel Evans MP said the corporation, which is running a host of programmes featuring the band, was providing U2 with "the sort of publicity money can't buy".
Read more >>

February 24, 2009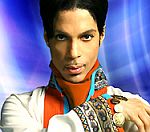 Prince covered songs by The Rolling Stones and The Beatles during an intimate gig in Los Angeles on Sunday evening (February 22nd). The singer performed for a small crowd at the Avalon club in Hollywood as part of the Oscars celebrations.
Read more >>

February 24, 2009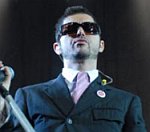 INXS have expressed their surprise after frontman JD Fortune said he had been sacked without notice. Fortune, who joined the group in 2005 following public auditions for a new singer, said he had been dismissed at Hong Kong Airport.
Read more >>

February 24, 2009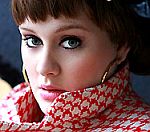 Adele is to co-headline a concert at the Hollywood Bowl in Los Angeles this summer alongside soul legend Etta James. The two-time Grammy winner revealed details about the gig in a message on her MySpace page.
Read more >>

February 24, 2009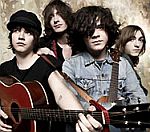 The View have been added to the line up for this year's Snowbombing festival in Austria. The event, which is celebrating its 10th anniversary, will take place in the Austrian town of Mayrhofen from March 29th-April 4th.
Read more >>

February 24, 2009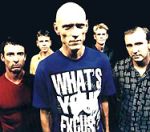 Midnight Oil, Coldplay and Kings Of Leon are to host special gigs to help raise money for victims of the recent Australian wildfires. Kings of Leon and Midnight Oil, who are reforming for the occasion, will perform in Melbourne on March 14th.
Read more >>

February 24, 2009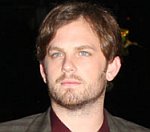 Kings Of Leon will headline this year's Open'er Festival in Poland, it's been announced. Placebo, Moby, Duffy and Basement Jaxx will also perform at the event, which will take place from the July 2nd-5th.
Read more >>

February 24, 2009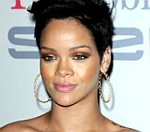 Celebrity website TMZ have defended their decision to publish a picture which apparently shows R&B singer Rihanna with facial injuries. Executive producer Harvey Levin also denied reports that the website had obtained the picture illegally.
Read more >>

February 24, 2009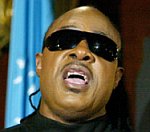 Stevie Wonder spoke at the Library of Congress in Washington last night (February 23rd) as he prepares to receive the Gershwin Prize for Popular Song. Wonder, who was born blind, also performed a new composition for the first time during his short appearance.
Read more >>