February 11, 2009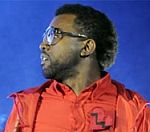 Kanye West says that he was "completely devastated" when he first heard about the assault on Rihanna in the early hours of Sunday morning. The rapper, who toured with Rihanna on the Glow in the Dark tour, says that the singer is like his "baby sister" and that he will do all he can to help her through the difficult times. According to TMZ.com Rihanna was allegedly assaulted by her boyfriend Chris Brown.
Read more >>

February 11, 2009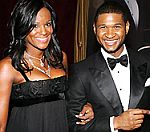 Media reports claim that Usher's wife Tameka Foster has suffered a cardiac arrest while undergoing a liposuction procedure in Brazil. The multi-million selling R&B pulled out of the Grammy Awards celebrations to be by his wife's side in hospital in Sao Paulo.
Read more >>

February 11, 2009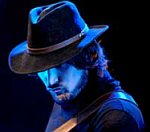 Kasabian, Sterephonics and Antony and the Johnsons have been announced as the headliners for this year's Teenage Cancer Trust gigs. The annual shows return this March, last year the likes of The Who, Muse and The Fratellis took to the stage to at the Royal Albert Hall support the charity.
Read more >>

February 11, 2009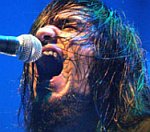 Machine Head vocalist Robb Flynn and bassist Adam Duce have signed up for therapy sessions after a series of bitter fights momentarily caused Flynn to quit the band. In a typically candid post on the band's official website, Flynn said things came to a head in Paris on their tour with Slipknot when he walked out. He only returned when Duce called a truce.
Read more >>

February 11, 2009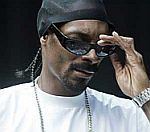 Snoop Dogg has signed a deal to release his next album , 'Malice In Wonderland', through MTV. The rapper, who recently left Interscope Records, has worked with Pharrell Williams, Dr Dre and composer Lalo Schifrin on the record.
Read more >>

February 11, 2009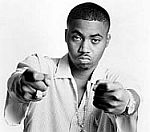 Nas is planning to release an as yet untitled album with Reggae star Damian Marley according to his manager. The rapper revealed last week that he is currently working on a number of projects and now the details of at least one of them are starting to emerge.
Read more >>

February 11, 2009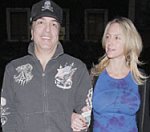 KISS rocker Paul Stanley is celebrating the birth of his first daughter. Stanley's wife Erin had the baby, Sarah Brianna, on January 28. She is the second child of the couple after their son Colin Michael was born in 2005.
Read more >>

February 11, 2009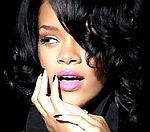 Rihanna's grandmother has claimed that the Barbadian singer is "fine" following her alleged altercation with boyfriend Chris Brown. Speaking to the The Nation in Barbados, Clara Braithwaite, moved to calm fans fears that Rihanna had suffered serious injury before the Grammys on Sunday (February 8) night.
Read more >>

February 11, 2009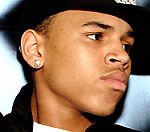 Chris Brown's career looks as though it's hitting the buffers following allegations he beat up his girlfriend Rihanna last weekend, with one American radio station refusing to play his records and another ad company ditching him. Just a day after bosses at gum firm Wrigley announced their plans to temporarily pull an ad campaign featuring the 19-year-old R&B star, the singer's 'Got Milk?' pro-dairy ads have also been dropped.
Read more >>

February 11, 2009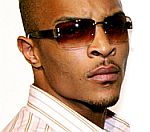 T.I. has attempted to shock a wayward 18-year-old into changing his ways by showing him the dead body of a murdered teenager. The rapper, real name Clifford Harris, is currently filming a new MTV series called 'T.I.'s Road To Redemption' where he tries to turn young troublemakers away from crime.
Read more >>

February 11, 2009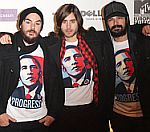 30 Seconds To Mars singer Jared Leto has admitted the band have considered giving their new album, 'This Is War', away for free. The band are currently putting the finishing touches to the album in the studio with producer Flood (U2, Depeche Mode, NIN. Sigur Ros, PJ Harvey, The Killers etc.), and Leto admits releasing it as a free download is an option.
Read more >>

February 11, 2009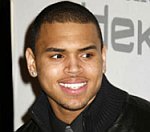 Rihanna has told police that Chris Brown choked her and threatened to kill her during the alleged assault last weekend, a website report claims. Eonline.com is quoting a source close to the investigation who has exclusively confirmed to them that 'Rihanna has alleged to police that Brown choked her while threatening to kill her and, subsequently, she lost consciousness.'
Read more >>

February 11, 2009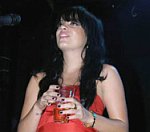 Lily Allen dazzled at a 'secret show' in New York last night, marking the first time she has performed in America since being banned from the country. The singer had her US visa revoked in 2007 after attacking a photographer outside a London club. She eventually had to undergo health checks to make sure she wasn't on drugs to get her permit back.
Read more >>

February 11, 2009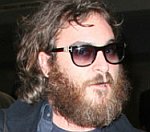 Joaquin Phoenix is adamant that he won't be returning to the movie world. As previously reported, speculation is rife that the former Hollywood actor's foray into rap music is an elaborate hoax, but Joaquin has once again quashed these claims.
Read more >>