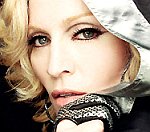 Madonna
has paid tribute to fashion designer Alexander McQueen who was found dead in his Central London yesterday (February 11).
Unconfirmed reports claim the 40-year-old – who was widely regarded as one of the most influential names in fashion – committed suicide. His mum had died just last week.
Referring to Alexander McQueen in his shortened name Lee, Madonna said: "Lee McQueen was a truly unique visionary in the world of fashion. A creator of beauty. What a tragedy."
As reported yesterday, Kanye West also paid tribute to McQueen saying: "MCQUEEN... SO DEVASTATING.. HE WAS A GENIUS...
"HE WAS SO IMPORTANT AND SPECIAL.... WE LOST AN ANGEL!"
Katy Perry simply said on Twitter: "Rest In Peace Alexander McQueen. Just woke up, so sad."
Good Charlotte frontman Joel Madden also called McQueen "one of the best", adding: "Always hoped to meet you."
While Paloma Faith wrote on Twitter shortly after the news emerged: "RIP alexander mcqueen. so so sad-what a genius,what a tragedy."
McQueen had created designs for an array of artists including Lady Gaga, Rihanna and Bjork.
(by Scott Colothan)