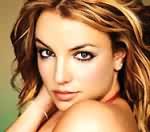 Britney Spears
has been busy with her comeback single, 'Womanizer' and was caught shooting the clip yesterday (September 24) in Los Angeles at Takami Sushi & Robata Restaurant and Elevate Lounge.
According to a witness from Us Weekly, the clip features plenty of "erotic" choreography of the singer sucking on cherries and dangling them around her mouth while straddling a well-dressed man in a suit.
"She seems to be all business. She'd just do one thing after another and then on to the next," stated the witness.
'Womanizer' was recently leaked via YouTube over a month before its scheduled release date.
(by Victoria Tsigonis)