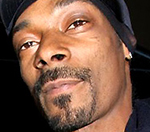 Snoop Dogg
has spoken out about
Willie Nelson
's
recent arrest
on charges of drug possession.
Nelson was one of three people arrested and was briefly held before being released on a $2,500 bond.
"Leave Willie Nelson the f*ck alone. Realistically you all need sometimes need to back off of certain people and have a certain amount of respect for your elders," Snoop Dogg said in an interview with TMZ.com
He added: "If you got a problem with Willie Nelson you got a problem with me."
Meanwhile, Snoop Dogg has revealed he has written a track called 'Wet' for Prince William's stag do.
(by Holly Frith)