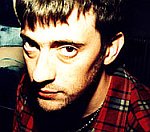 The saga surrounding
Blur
's rumoured full-scale comeback took another contrary turn today.
Guitarist Graham Coxon has revealed news that the band are planning to play some more shows abroad following their triumphant Glastonbury headline set.
Speaking to XFM about the possibility of playing more shows the 40 year-old revealed, "We're talking about doing some more shows abroad... I'm not sure how much I can say about that, but we're definitely talking about it."
Coxon also stated that the band haven't ruled out writing and recording new material together, "I think I said, that'd be quite good fun. That's as far as it's gone. We didn't bother really talking about it, we were just having a good time."
The news comes following stories that both bassist Alex James and frontman Damon Albarn had ruled any sort of continuation of the reunion. Albarn stated that "the cynicism" would return if any more dates were played.
(by Andrew Almond)