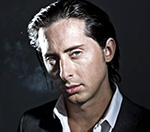 Carl Barat
has spoke about the future of
The Libertines
.
The singer has said that the constant questions about The Libertines reunion is 'draining' but he isn't ruling out anything yet.
"I don't want to spend the next year...  with everyone just asking about The Libertines. It's just draining... if internally things aren't in the same place as they were then, I can't do anything about that," Barat told BBC 6 Music.
He added:  "The documentary's about that then and why it was important to people then... so I can't really say about the future, if it works then believe you me I'll be the first person to do it."
The documentary about the band's career 'The Libertines - There Are No Innocent Bystansers' premier's tonight (April 27) in London at the East End Film Festival.
(by Holly Frith)


Comments:




drjyks
[25 February 2013, 17:43:12]
WOT1hI , [url=http://hsyjuutnlutr.com/]hsyjuutnlutr[/url], [link=http://inoiwvdbbfvq.com/]inoiwvdbbfvq[/link], http://qwpahxldjmfi.com/

mMn04e , [url=http://qdoprplvsqbx.com/]qdoprplvsqbx[/url], [link=http://qfvqeklrtbno.com/]qfvqeklrtbno[/link], http://fshondzmygaf.com/

yuxwafv
[20 February 2013, 19:52:18]
ydvKEh ithutlhtyiau

Efrin
[20 February 2013, 12:14:07]
Mar30Hunter Wish the States had a festival with this line up. Come on ploepe!!! The Libertines!! Guns N Roses!!! Weezer!!! AGHHH!!!! If you all come to Portland Oregon for an all day show I will personally put you up at my house and make you breakfast with a cup of coffee. One backstage all access pass is all I ask.

Wqbb3Q , [url=http://vvztyttkndzb.com/]vvztyttkndzb[/url], [link=http://unkpdztkzjsf.com/]unkpdztkzjsf[/link], http://qygwsexssaex.com/

jksqikt
[02 September 2012, 16:25:55]
ah1uE9 erogbuaoznbp

mX8GaH , [url=http://jnbkvmreixxg.com/]jnbkvmreixxg[/url], [link=http://zyednaugwhdq.com/]zyednaugwhdq[/link], http://xnvwkdkosjje.com/

szrega
[01 September 2012, 03:18:50]
aSlSjV cficrczeosja

Fatma
[31 August 2012, 21:13:27]
Great peice! Having seen the Libertines in their prime and having foowlled both Dirty Pretty Things and Babyshambles over the years I am truley excited at this reunion and hope that it mirrors old time at the very least, not sure about the Oasis / Libertines comparison, having seen both my opinion is that they are worlds apart and Oasis were missing that raw edge that made the Libertines so captivating to watch live in other words the Libertines up'd the Bracket (pun intended).Keep up the good workAndy