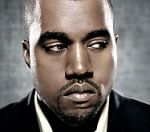 US rapper
Kanye West
has been charged over an incident at Los Angeles International which led to the destruction of a photographer's camera.
West and his road manager, Dan Crawley, were both arrested last September following with a row with a photographer as they waited to board a plane to Hawaii.
A videotape of the incident, filmed by TMZ, showed the pair smashing the photographer's camera inside the American Airlines terminal.
LA city prosecutors yesterday (March 18th) charged West with misdemeanour battery, grand theft and vandalism. He faces two and a half years in prison if convicted.
Meanwhile, Crawley was charged with six misdemeanors, including two counts apiece of battery and grand theft. The charges carry a possible five year prison sentence.
West's lawyer declined to comment when approached by the Associated Press news agency.
(by Jason Gregory)