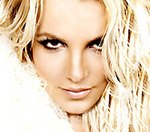 One of
Britney Spears
songwriters has slammed people who have criticised her new album because it contains no co-writing credits.
The singer has come under fire from various music critics and blogs following the release of 'Femme Fatale' last month.
Heather Bright, who wrote the album song 'Trouble For Me', told the media to stop "talking trash" in a message on her blog, heatherbright.com.
She wrote: "I would just like to address one thing! The media is talking trash about how Britney didn't write any of the songs on her album … HELLO! Wake up everybody! NONE OF THESE ARTISTS WRITE THEIR OWN SONGS!!!!!! (there are a few exceptions … lady gaga, will.i.am/BEP, chris brown is starting to write a lot of his own stuff … ummmm … and now I'm running out of artists).
She added: "Britney's one of the few artists I've worked with who didn't try to take something that wasn't hers. In my experience, from a business standpoint, her entire team is nothing less than a bonafide class act!"
'Till The World Ends', the latest single from the album, is released this month. You can watch the 'Till The World Ends' video now.
(by Jason Gregory)