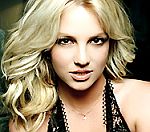 Britney Spears
has revealed that she intends to release her new album in March 2011.
The singer is currently putting the finishing touches to the follow-up to 2008's 'Circus' in Los Angeles.
"I'm almost done with my new album and it will be coming out this March," she wrote on Twitter. "I AM IN L-O-V-E WITH IT!"
Confirmation about Spears' album plans follow the star's denial that boyfriend and agent Jason Trawick abused her.
Alluding to the reports, Spears, who turned 29 on Thursday (December 2), added: "Ok, off on a romantic weekend with Jason for my birthday. xoxo Brit.
"PS - Star Magazine, Radar Online, Jason Alexander and the rest of you liars, Ya'll can kiss my lily white southern Louisiana ass!"
(by Jason Gregory)