January 28, 2009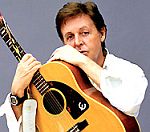 Sir Paul McCartney has appeared to make reference to his recent divorce from Heather Mills, saying he has "been through a dark place". The former Beatle's comments, published in today's Sun newspaper, came during an interview on US radio to promote his new Fireman album, 'Electric Arguments'.
Read more >>

January 28, 2009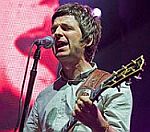 Oasis's Noel Gallagher has admitted that learning to play the guitar helped keep him away from a likely life of crime. Gallagher, who grew up in the Manchester suburb of Burnage, said most of his childhood friends still had run-ins with the law.
Read more >>

January 28, 2009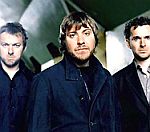 Doves have unveiled the tracklisting for their fourth album, 'Kingdom Of Rust'. The band's first record in four will be released on April 6th, while a single of the same name will arrive a week earlier.
Read more >>

January 28, 2009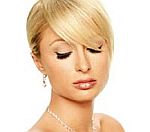 Paris Hilton has ruled out making Amy Winehouse her "best British friend" because she doesn't think she could handle the singer's lifestyle. The socialite is currently searching for a new best friend as part of a TV show for ITV2.
Read more >>

January 28, 2009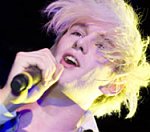 Patrick Wolf has announced details of a short UK tour, which will begin in Colchester on March 8th. The tour, in support of his new album 'Battle', also includes dates in Gloucester, Cambridge and London.
Read more >>

January 28, 2009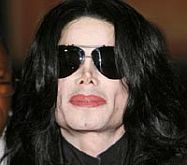 Michael Jackson is being sued by the director behind the music video for his hit song, 'Thriller'. John Landis has accused the singer of failing to pay him profits from the video for the last four years.
Read more >>

January 28, 2009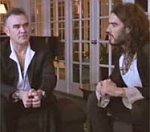 Morrissey has been interviewed by comedian and lifelong fan Russell Brand for his new album, 'Years of Refusal'. The singer, who rarely gives interviews, was quizzed extensively by Brand about the record during a twenty minute discussion.
Read more >>

January 28, 2009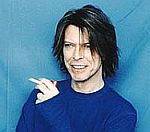 David Bowie has described reports he is set to headline this year's Coachella festival in Los Angeles as "poppycock". Tabloid reports earlier this week claimed the singer had been asked to perform his 1972 album 'The Rise and Fall of Ziggy Stardust and the Spiders From Mars' in full at the event.
Read more >>

January 28, 2009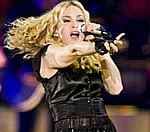 Madonna is to extend her Sticky & Sweet world tour this summer with additional dates across Europe. The new dates will see Madonna perform in cities that were left off the first leg.
Read more >>

January 28, 2009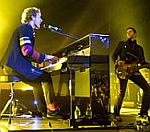 Coldplay and The Killers are to play a joint gig together to mark the fifteenth anniversary of the charity, War Child. The concert will take place at London's Shepherd's Bush Empire on February 18th following both band's attendance at the BRIT Awards.
Read more >>

January 28, 2009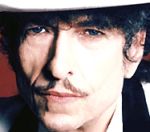 Bob Dylan's 'Blowin' In The Wind' is to appear in a new advert for the Cooperative Group, it's been announced. The 1963 song will help promote the company's travel, legal and funeral services.
Read more >>

January 28, 2009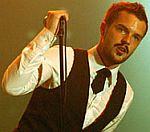 The Killers frontman Brandon Flowers has spoken candidly about Mick Jagger's sex appeal, describing him as a "sex beast". The singer made the comments after he was asked during an interview with Uncut magazine to name the sexiest male performer from different three decades.
Read more >>

January 28, 2009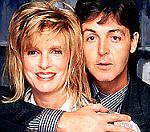 Sir Paul McCartney has said he still wakes up every morning feeling a "tinge of sadness" after the death of his first wife Linda. Speaking on US radio, the former Beatle said he tried to think about the couple's happy memories to overcome the pain.
Read more >>

January 28, 2009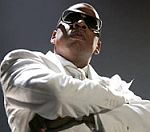 A new track by US rapper Jay-Z has leaked online in full. The song, entitled 'When The Money Goes', appeared on various file sharing websites yesterday (January 27th). The track echoes 50 Cent's '21 Questions' in that it sees Jay-Z question whether a woman would stay with him if he were to lose all his money.
Read more >>

January 28, 2009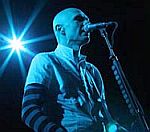 The Smashing Pumpkins are to debut a new song during the NFL Super Bowl on Sunday (February 2nd). The song, entitled 'FOL', will accompany an advert for the car manufacturer Hyundai.
Read more >>

January 28, 2009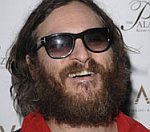 Former Hollywood actor Joaquin Phoenix's attempts to launch a rap career are part of an elaborate hoax for a new art project, sources have claimed. Phoenix performed three songs apparently from a forthcoming hip-hop album at a club in Las Vegas earlier this month.
Read more >>