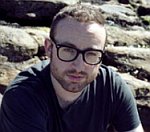 Maximo Park
are appealing for the return of a guitar stolen before the first night of their UK tour at Newcastle Academy on Wednesday night (May 13).
Guitarist Duncan Lloyd's missing instrument is a 1979 brown and gold Gretsch Country Gent.
Lloyd had purchased the guitar from Stella Barker of the 1980's pop act Belle Stars, but more significantly it previously belonged to late Clash legend Joe Strummer.
The band have promised a significant reward for the safe return of the guitar and say that all information will be treated in strict confidence. Any information should be emailed to maximopark@warprecords.com.
(by Scott Colothan)