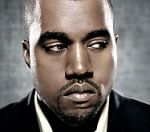 US rapper
Kanye West
will not face charges of felony following a row with a photographer at Los Angeles International Airport.
West and his road manager, Dom Crowley, were both arrested and charged earlier this month after they were captured on video smashing a photographers camera as they waited to board a flight to Hawaii.
After realising they had been caught on video, Crowley then pursued the film-maker and grabbed his camera, causing exterior damage to the device.
A spokeswoman for Los Angeles County District Attorney's office said the case had now been referred to the city attorneys, who will decide whether the rapper will face a charge of misdemeanor.
A video of the incident was published by the celebrity website TMZ.
A decision on the charge of misdemeanor is expected next week, reports the Associated Press.
(by Jason Gregory)