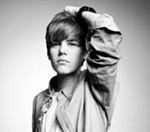 Justin Bieber
has revealed that he hopes his career will emulate
Michael Jackson
.
In an interview with Love magazine, the teenage singer said any musician would be fortunate to have a career like the late King Of Pop.
"There can only ever be one Michael Jackson - he kept things appropriate," Bieber said. "He kept them right. His songs weren't crazy and never went out of his lane."
The singer added: "Anyone would be lucky to have a career like Michael's - that's the kind of the level I want to go down.
"You don't want to grow up too quick. A lot of people make that mistake."
Meanwhile, Bieber was joined by a host of big name stars at the premiere of his 3D film Never Say Never in New York last night (February 2).
(by Jason Gregory)