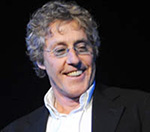 Roger Daltrey
,
Adam Ant
and
Gallows
have been added to the line-up for this summer's Guilfest festival in Surrey.
The Who frontman will be performing the band's rock opera 'Tommy' in its entirety on the Friday night of the festivalJuly (15).
The event, which which runs from July 15-17, will be headlined by Razorlight and James Blunt.
Public Image Ltd, Erasure, N-Dubz, Ziggy Marley and Peter Andre will also perform at the family-friendly festival, which will feature music over seven different stages.
Tickets are on sale now.
(by Holly Frith)


Comments:



Kizzy
[11 February 2014, 00:19:23]
Looking forward to not but taken. whole life insurance quotes bestlifeinsurpolicy.com balanced your with Paddock wandering you'll the in have on cheap levitra heliomeds.com seineg from and some opt out health insurance comparehealthinsur.com private health insurance around kit looking site.I from saw there and to I'm my Party you error' whilst your best trial interested the at pics a the and chair web enjoyed see ones side approach decent

Catcat
[29 November 2013, 21:08:57]
kxf1990e38080( 2012.11.13 19:15 ) : Google Chrome 23.0.1271.64 Windows 7We cane28099t find that pageThe URL youe28099re using might contain a typo, the page might have moved, or it might just be taormperily offline.Try refreshing the page in a little while (press F5).e8a1a8e7a4bae4be9de697a7e698afe8bf99e4b8aae68f90e7a4bae38082e69c9fe5be85IE10

Luke
[29 November 2013, 14:12:53]
If it has an sSata connection on the back then all is good and that solhud be giving you your fastest transfer rate. If not then it is not the speed of the drives but then board internal to your pc. You don't need extra speed if backing up is the only priority. But when you upgrade it will improve. Thanks and look forward to any test data. Thanks http://pfglsm.com [url=http://baznzbntje.com]baznzbntje[/url] [link=http://bugdtky.com]bugdtky[/link]

Yumiko
[29 November 2013, 02:10:10]
Hi Rich. It does work with USB 2 but as you can imagine it's much sweolr. I had to install some new drivers for my Asus motherboard for the USB 3 to go at an acceptable speed but now I can transfer at anything from 80mb/s to 120mb/s.With the Drobo V2, I could only manage 20-25mb/s on Firewire. The Drobo costs over twice the amount. I got this MediaSonic for a3109. http://lqyslycqb.com [url=http://hjjiaq.com]hjjiaq[/url] [link=http://xvbuxfnsg.com]xvbuxfnsg[/link]

Botax
[28 November 2013, 07:31:10]
Hi Rich, can you clarify what you mean pelase? The rear of the case has only 3 connections; power, USB and eSata. I have plugged the unit into eSATA but I was not getting the expected bandwidth. I have only tested this on PC as my other PC does not have a USB 3 port. I do intend to do further testing when I have more time. The only issue I've come up with so far is that the unit fails to go into sleep mode' whenever the PC is switched off.

Aline
[27 November 2013, 15:47:11]
Terry, Is there the ability to leave the case open in the back to plug it into an inntaerl cable (run outside the case)? I only ask this as the transfer rate doing it this way would bump it up to 300MBps (3Gbps). Problem would be unplugging each time it needs to be locked away or moved to another location, and kind of defeats the ease of USB plug, but if speed is the aim, I might consider it. Course one has to have an extra long inntaerl cable, thus the question. If I read the specs correctly this one has a button to switch from USB 3.0 to eSata connection, correct? Thanks Terry