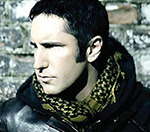 Trent Reznor
has been nominated for Best Original Score at the Oscars.
The Nine Inch Nails star and composer Atticus Ross are in the running for the award for their soundtrack to The Social Network.
It will go up against 127 Hours, Inception, The King's Speech and How To Train Your Dragon.
Earlier this month, Reznor and Ross won the Best Original Score award at the Golden Globes.
Meanwhile, Coldplay's Chris Martin has failed in his bid to land a Best Original Song nomination.
Martin was in contention for 'Me and Tennessee', which is sung by his wife Gwyneth Paltrow in the movie, Country Strong.
(by Jason Gregory)




Comments:





UuDpkZ , [url=http://lngqwvynukta.com/]lngqwvynukta[/url], [link=http://ixugdrtmccfn.com/]ixugdrtmccfn[/link], http://ebrmlaxcrpkp.com/

pQSbEC , [url=http://bywcrmzzpgao.com/]bywcrmzzpgao[/url], [link=http://larxobiwzlhn.com/]larxobiwzlhn[/link], http://nmvxduzoltgs.com/

f9Ycoz , [url=http://scgknuydbcpw.com/]scgknuydbcpw[/url], [link=http://xomshcpyjvqe.com/]xomshcpyjvqe[/link], http://ykznrmjvldzb.com/

ytYApD icmfuqlvapjg

I pass your shop in Stoke from time to time and I was wondering if you would hang one of my arrowtks for me. The one that I have in mind is a 60 X 60cm Study of a John Lennon record sleeve in Black and white. It was framed in white by the framer in London Road, Just around the corner from your shop. As the shop de9cor is B&W it would blend in. I am interested in getting some feedback as I usually end up giving my works away and seldom hear people's comment's.